Faith Study - The Wild Goose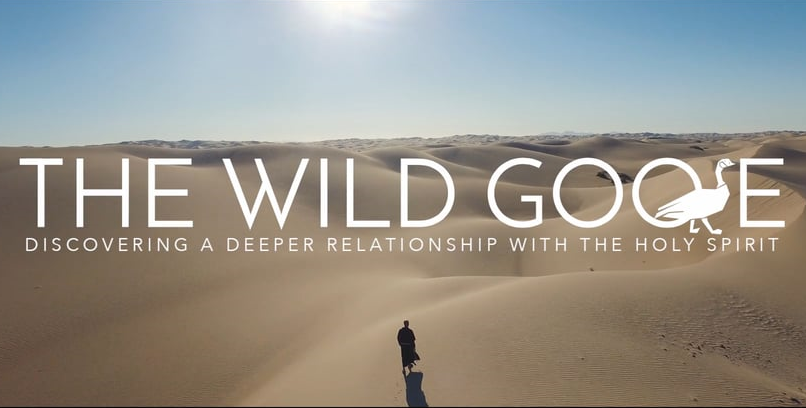 New Faith study starting!
Begin 2022 with an encounter or a renewed encounter with the Holy Spirit.
 Join in on Sunday evenings as we accompany Fr. Dave Pivonka on a 14 part online video series entitled The Wild Goose which is aimed at discovering a deeper relationship with the Holy Spirit.  This series is shot in different locations, from Niagara Falls to the California desert.
 The ancient Celts term for the Holy Spirit is Wild Goose!
 The Ministry of The Wild Goose is a simple attempt to invite Catholic Christians into a more profound life giving relationship with the Holy Spirit. This is a relationship marked by the love of God which breathes life into our daily existence. The Holy Spirit is not merely something relegated to Confirmation but the Spirit desires a relationship with us that will take us on the greatest adventure imaginable; a journey to the very Heart of God. The Holy Spirit desires to be present to us in a manner that brings light out of darkness, freedom out of bondage, order out of chaos and life out of death.
Such is the power of the Wild Goose.
We will offer this 14 part series via Zoom on Sunday evenings. Join one or all of the 14 sessions. Some evenings will have 2 sessions.  
Scheduled dates are:
Jan 23, Feb 6, Mar 6, Mar 20, April 3, May 1, May 15, May 29 and June 12.  Signup is available HERE
The Zoom meeting information will be provided in the registration confirmation email.
All content is available on our Parish FORMED.org subscription.  Click HERE to sign up for free. 
Make 2022 a year to encounter the Holy Spirit!