Gay Abuan-Summers
Sacrament Coordinator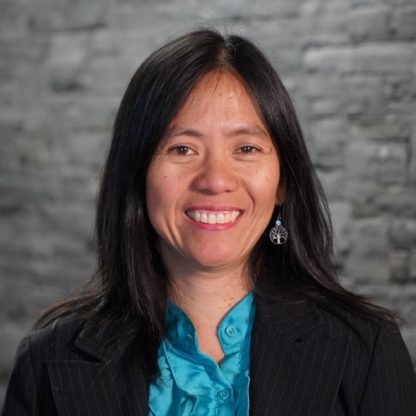 Gay is our Sacrament Coordinator. She ensures all administrative, leadership, planning, organization and execution for First Reconciliation, First Eucharist and Confirmation preparation programs for catechist, candidates and their families are in place.

In 2016, she joined Holy Spirit Parish as a Sacrament Coordinator then added the role of Youth Coordinator. Gay completed Catechetical certification from the Diocese of Calgary between 2016 - 2017.

We are all called from different facets of our lives to share our testimony, our story – how to live, love and be happy. Gay was born and raised in Baguio City, Philippines. The eight of nine children have graduated a degree in Chemical Engineering from Saint Louis University, Philippines. Gay met her husband, Ryan while completing their Chemical Engineering Technology diploma at the Southern Alberta Institute of Technology. She has contributed 18 years' experience in the Oil and Gas industry prior to arriving at St. Peter's. Her faith journey is nurtured by love through relationships and experiences shared with her husband, siblings and an active involvement in parish community.