Michele Lynn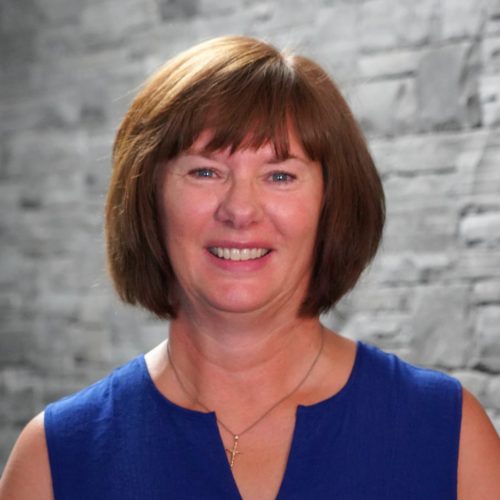 A long time parishioner at St. Peter's, Michele, her husband, and eight children have seen many changes over the years. Michele has home schooled all of her children for over 24 years, has been involved in many of St. Peter's children's and youth ministry programs as a volunteer, and still volunteers in her two youngest children's extra curricular activities. Three years ago, she was asked to be the volunteer coordinator for the new children's liturgy program, Kids Rock. Construction shut down the program for a year, but Michele took on the role again as a staff member in 2017, seeing the program grow and blossom.

Michele has been an entrepreneur for much of her adult life, owing and operating several small businesses. When the opportunity arose to step into the added roles at St. Peter's of Parish Volunteer Screening Coordinator, and Campaign Coordinator, which assists with the Rock of Our Faith Campaign for the beautification and improvements of the Church building and surrounding property, Michele brought her years of experience with her into these positions. Working at St. Peter's is a privilege and an honour for Michele, who feels very blessed to be part of the larger church family she has always considered to be her second home.

Michele enjoys spending time with family, who are now spread out all over North America. Travel is an enjoyed bonus when she and her husband visit their grandchildren.