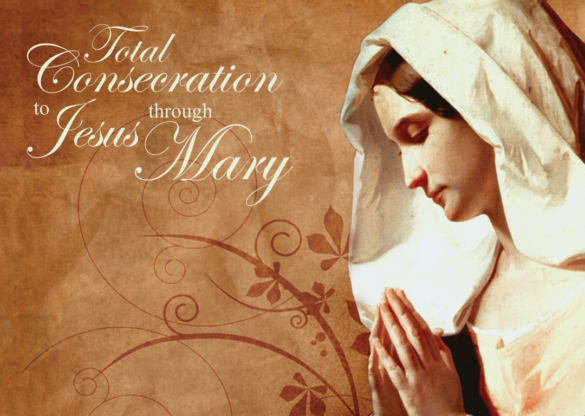 This 33 day devotion starts on November 6 and ends on Monday, December 9. The Feast of the Immaculate Conception has been moved to this day because it cannot be celebrated on the Sunday. We will be holding a special Mass at 7pm on this feast day to consecrate ourselves to Jesus through Mary.
The object of this consecration is to cast off the spirit of the world in order to acquire fully the spirit of Jesus Christ through the Blessed Virgin. It is a prayerful and focused method of drawing closer to Jesus to increase your spirituality and ability to truly serve Our Lord.
Fr. Jonathan has recommended the book "33 Days to Morning Glory" – a do-it-yourself retreat for even the busiest people.
If you don't yet have this book, we have a limited number of copies for sale in the Parish Office for $10.
Please register here to receive your Consecration Prayer to sign on December 9.