Please email our Priests directly to book an appointment
(Reconciliation, Blessing of Holy Water, etc.)
Fr. Jonathan
Fr. Arjay
Feature Video
Office Hours
Mon – Thurs 10am – 4:30pm
Fri – 10am – Noon
Happening at St. Peter's (Click for Details)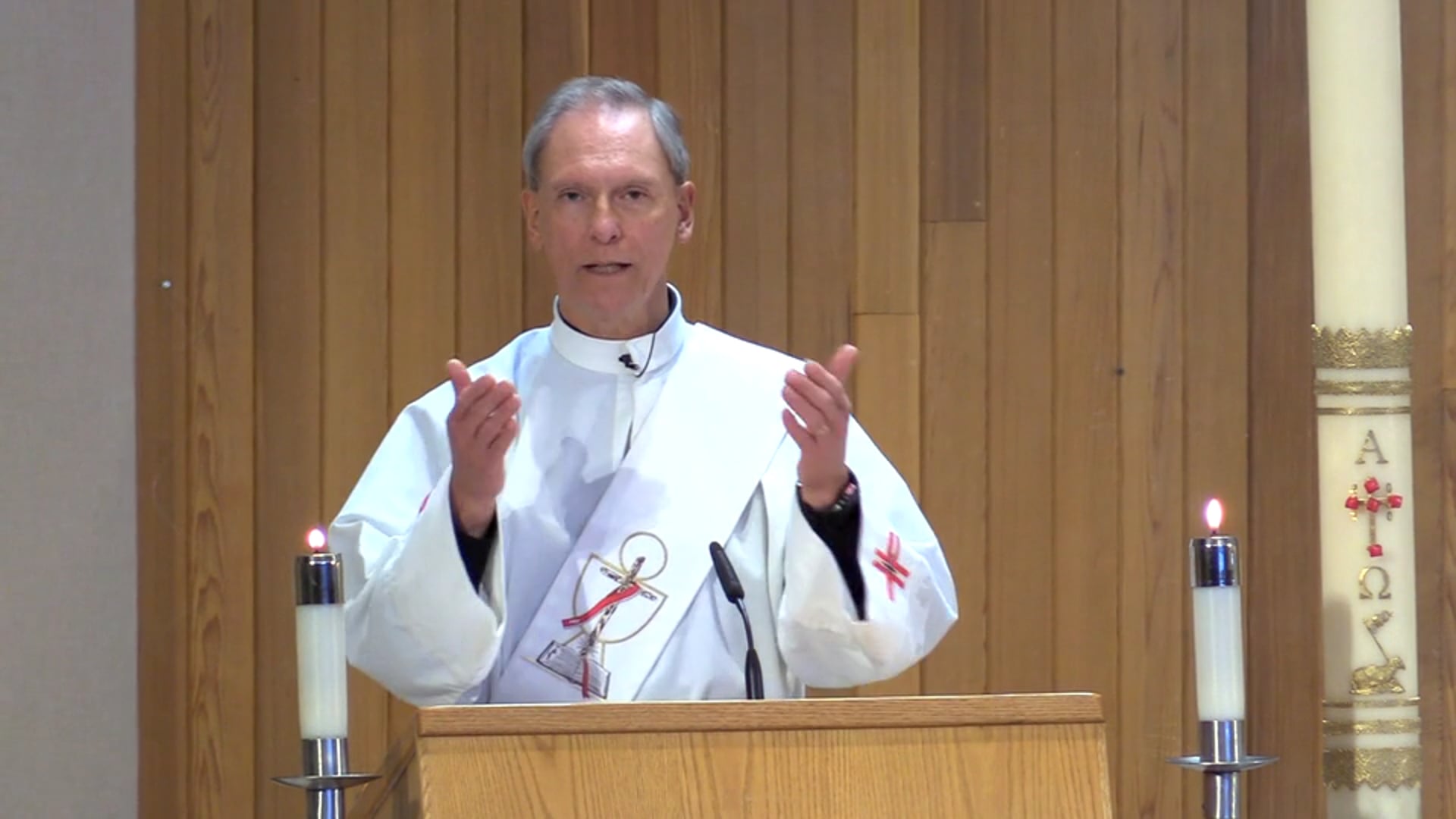 The Deacon's Perspective
Catholics sometimes find Jesus ascending to heaven a little strange and mysterious. I will begin by strongly recommending a fantastic homily about the feast of the Ascension of the Lord, by Fr. Cristino Bouvette, this last Wednesday from our morning live streamed Mass. I feel confident that this six minutes will not disappoint anyone wanting to appreciate how this feast ties together the events of Easter and the coming of the Holy Spirit at Pentecost. Click on this link:
https://st-peters.ca/vimeo-video/may-20-homily-by-fr-cristino-bouvette/
As Christians, whether or not we feel like experts around a bible (and most of us do not), we should realize that nothing Jesus does is accidental or unimportant. Everything he does is according to God's great plan of salvation for the world and for our individual lives.
Jesus ascends to heaven 40 days after his resurrection. This is a number which always indicates transformation. So, what is being transformed? During that 40 days, Fr. Cristino says, our Lord accompanied the early Church, and those who would lead the Church that has been handed on to us, revealing and teaching them what it meant to be resurrected from the dead. This was a 'school of the resurrection'.
His rising up to heaven in their sight was not about impressing people with a gravity defying miracle. At his Ascension to heaven, that part of the disciples' schooling was over. For the next ten days, the disciples went back to hiding in the upper room. At Pentecost, they would be transformed into fearless proclaimers of the Good News of God's presence with his people. But, what inspired that transformation?
The Ascension was the beginning of a period of 10 days of waiting for the coming of the Holy Spirit to reveal the fullness of the Truth to the whole world, that Truth which is Jesus Christ himself. Everything changed at Pentecost.
Many of us can relate to being restricted to our rooms. We listen to many 'experts' claiming to have the truth about various things going on. But, only the Holy Spirit can make us knowers of the fullness of Truth. Like those early disciples, from the Ascension to Pentecost we await spiritual light and courage in our souls.
Almost everything around us these days opens us to fear: fear of illness and even fear of each other. Let us spend this time leading to Pentecost by allowing Jesus to prepare our hearts to be intimately united to the Spirit of Truth. Let us be docile before the Spirit who wants to transform us from a fearful people to one who triumphantly live out the sacramental life entrusted to the Church, which is Christ Jesus, united to us by his Spirit.
Pray this week that the Spirit of Truth will guide our government leaders and our Bishops as they consider how to safely open up the Church's activities and its Sacraments.
In the Spirit of Truth,
Deacon Stephen Robinson