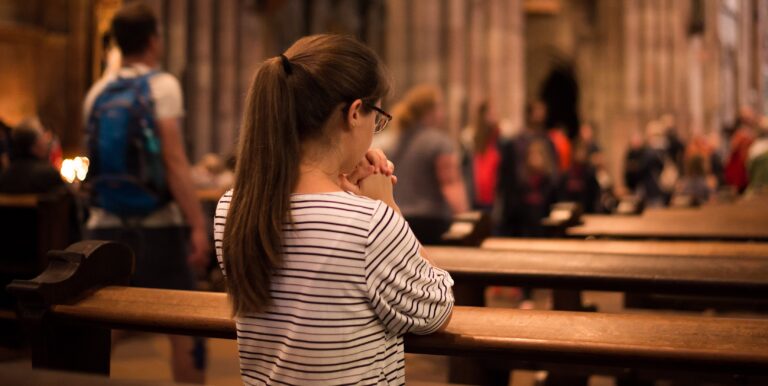 Registration for the 2023/2024 school year is now open!
Sacraments for Teens (Teen RCIA) prepares students ages 12 to 17 to be fully welcomed into the Catholic Church, receiving Baptism, Confirmation, and Eucharist. This is also for teens who are not Confirmed and want to journey with other children their age. Registration opens September 22, 2023. Monthly Sessions on Thursdays at 6:00 pm. First Session: November 2. We will be using a new program called The Search Begins.
Please join our Sacraments for Teens Flocknote Group to begin the registration process. As soon as you join the group, Flocknote might send you an email to verify your email – ensuring you receive our communications. Please only create one Flocknote account per family – thanks!
Shortly after you join, you will be sent a Welcome Email with a link to our registration form. Please fill out the form to complete your child's registration.  All updates and communication regarding Sacraments for Teens are through our Flocknote Group.
Email sacraments@st-peters.ca if you have any questions.
Sacraments for Teens Schedule
– Thursdays from 6:00 pm – 7:15 pm –
Session 1 – November 2
Session 2 – November 30
Session 3 – January 11
Session 4 – February 1
Session 5 – February 22
Session 6 – March 7
Baptism, Confirmation & First Eucharist Celebration – Saturday, April 6 at 5:00 pm Mass