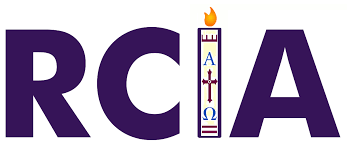 Coordinator: Judith McRae
Email: FFC@st-peters.ca
Phone: 403-286-5110 ext. 109
Change the world! Become a Catholic.
Your reasons are as unique as you are – you want your children to be educated in the Catholic school system. You are seeking meaning and purpose in your own life. You want your family to grow in virtue and kindness. You want to enter into a deep Sacramental relationship with Jesus through His Church. You want to make sense of the many questions you have about God. You want to experience the deep mysteries of Holy Communion. You want to set a good example for others.
RCIA stands for "Rite of Christian Initiation of Adults." It is a process in four parts that prepares adults of every background to discover God's design for their lives, to get to know the real Jesus, and to receive the Sacraments of Initiation – Baptism, Confirmation, and First Holy Communion. It is an opportunity to learn more about God, find the meaning of life, and to discover the virtues.
RCIA is primarily intended for those who have never been baptized, or who have little or no experience of the Church except perhaps in childhood.
For Catholic adults who have already been Baptized and who are familiar with the Mass, as well as for baptized non-Catholics who have been coming to Mass, we have a shorter process which takes place on Monday evenings. There is more information about this process below.
Everyone is welcome to drop in to any of our RCIA meetings to check it out. Thank you to our sponsors and hospitality ministers!
St. Peter's currently makes use of a scholastic model of RCIA, with periods of fixed term, and Rites with fixed dates, keyed to the liturgical year of the Church. Here's our Schedule
Coordinator: Judith McRae
Email: FFC@st-peters.ca
Phone: 403-286-5110 ext. #109
Catechism Classes are suspended during the COVID-19 crisis. Please contact Judith to find out when and how to meet us on-line.
"Breaking Open the Word" is suspended during the COVID-19 crisis. Resources for home study are being sent to your e-mail.
RESOURCES
+++++++++++++++++++++++++++++++++++++++++++++++++++++++++++++++++++++++++++++++
For those already Baptized, who are familiar with the Mass, but who are still missing one or more Sacraments
Adult Catechism Classes
Adult Confirmation
Adult Catechism Classes, for those who want to take their practice of the Catholic faith to the next level.
Mondays, 7-9 pm
February 10th to May 11th, 2020, happening via e-mail during the COVID-19 crisis.
RETREAT: Please watch your e-mail for the new date.
In preparation for Adult Confirmation or Reception into Full Communion with the Church through Profession of Faith and the Sacraments of Confirmation and First Holy Communion at the 11:30 am Mass on the Sunday following your Retreat day.
Registrations are now CLOSED.
+++++++++++++++++++++++++++++++++++++++++++++++++++++++
Coordinator: Judith McRae
Email: FFC@st-peters.ca
Phone: 403-286-5110 ext. 109