Interested in becoming Catholic?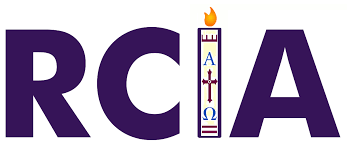 Contact: Fr. Jonathan Gibson Email:
jonathan.gibson@st-peters.ca
Phone: 403-286-5110
Change the world! Become a Catholic.
Your reasons are as unique as you are – you want your children to be educated in the Catholic school system. You are seeking meaning and purpose in your own life. You want your family to grow in virtue and kindness. You want to enter into a deep Sacramental relationship with Jesus through His Church. You want to make sense of the many questions you have about God. You want to experience the deep mysteries of Holy Communion. You want to set a good example for others.
RCIA stands for "Rite of Christian Initiation of Adults." It is a process in four parts that prepares adults of every background to discover God's design for their lives, to get to know the real Jesus, and to receive the Sacraments of Initiation – Baptism, Confirmation, and First Holy Communion. It is an opportunity to learn more about God, find the meaning of life, and to discover the virtues. RCIA is primarily intended for those who have never been baptized, or who have little or no experience of the Church except perhaps in childhood. Please contact Fr. Jonathan for more information and questions.