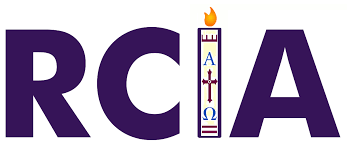 Coordinator: Judith McRae
Email: FFC@st-peters.ca
Phone: 403-286-5110 ext. 109
We are taking registrations now for next year's RCIA
Change the world! Become a Catholic.
RCIA is a process in four parts that prepares adults of every background to discover God's design for their lives, to get to know the real Jesus, and to receive the Sacraments of Initiation – Baptism, Confirmation, and First Holy Communion. In many cases, it is a good choice for Catholics who did not complete their Sacraments of Initiation in childhood (Baptism, Confirmation, First Holy Communion), and for non-Catholic Christians who want to enter into full communion with the Church – especially if they have never been to Mass before, or if it's been a long while since they've been to Church. It is especially suited to people who have never been baptized and who have never practiced any form of the Christian faith.
Especially for Catholic adults who have already been Baptized and who have already received their First Holy Communion, we have a short process in the Spring, as well as a separate program in the Fall for previously-baptized non-Catholic Christians who have already begun attending Mass regularly. Please scroll down for more information about these programs.
Everyone is welcome to drop in to any of our RCIA meetings to check it out. Thank you to our sponsors and hospitality ministers!
St. Peter's currently makes use of a scholastic model of RCIA, with periods of fixed term, and Rites with fixed dates, keyed to the liturgical year of the Church.
Coordinator: Judith McRae
Email: FFC@st-peters.ca
Phone: 403-286-5110 ext. #109
Catechism Classes are Thursdays, 7-9 pm, from September 12th to May 28th, except for holidays
"Breaking Open the Word" is every Sunday at the 11:30 am Mass from December 1st, 2019 to March 29th, 2020 except for holidays.
RESOURCES
+++++++++++++++++++++++++++++++++++++++++++++++++++++++++++++++++++++++++++++++
Adult Catechism Classes
Adult Confirmation
Register today for our Fall program
Adult Catechism Classes
Mondays, 7-9 pm
September 9th to November 18th
RETREAT: Saturday, November 23rd, 1 pm to 4 pm
In preparation for Adult Confirmation or Reception into Full Communion with the Church through Profession of Faith and the Sacraments of Confirmation and First Holy Communion at the 11:30 am Mass on Sunday, November 24th
+++++++++++++++++++++++++++++++++++++++++++++++++++++++
Coordinator: Judith McRae
Email: FFC@st-peters.ca
Phone: 403-286-5110 ext. 109
Fall Schedule, 2019 – click to download