Today at St. Peter's
Wednesday, January 23

8:30am Mass – Fr. Terry
(Repose of the Soul – Fred Johnston)
7pm Mass – Fr. Terry
(Repose of the Soul – James MacDonald)
6am – Men's Breakfast Study
8am – Rosary
9:15am – Pray & Play
1pm – Celebrating the Word
6pm – Reconciliation
Tomorrow at St. Peter's
Thursday, January 24

8:30am Mass – Fr. Terry
(Repose of the Souls – Wayue Marguerite Marie & Tadevie Teukam Norbert)
8am – Rosary
9:15am – Casual Coffee
7:30pm – Laudate Choir Practice
Happening at St. Peter's (Click for Details)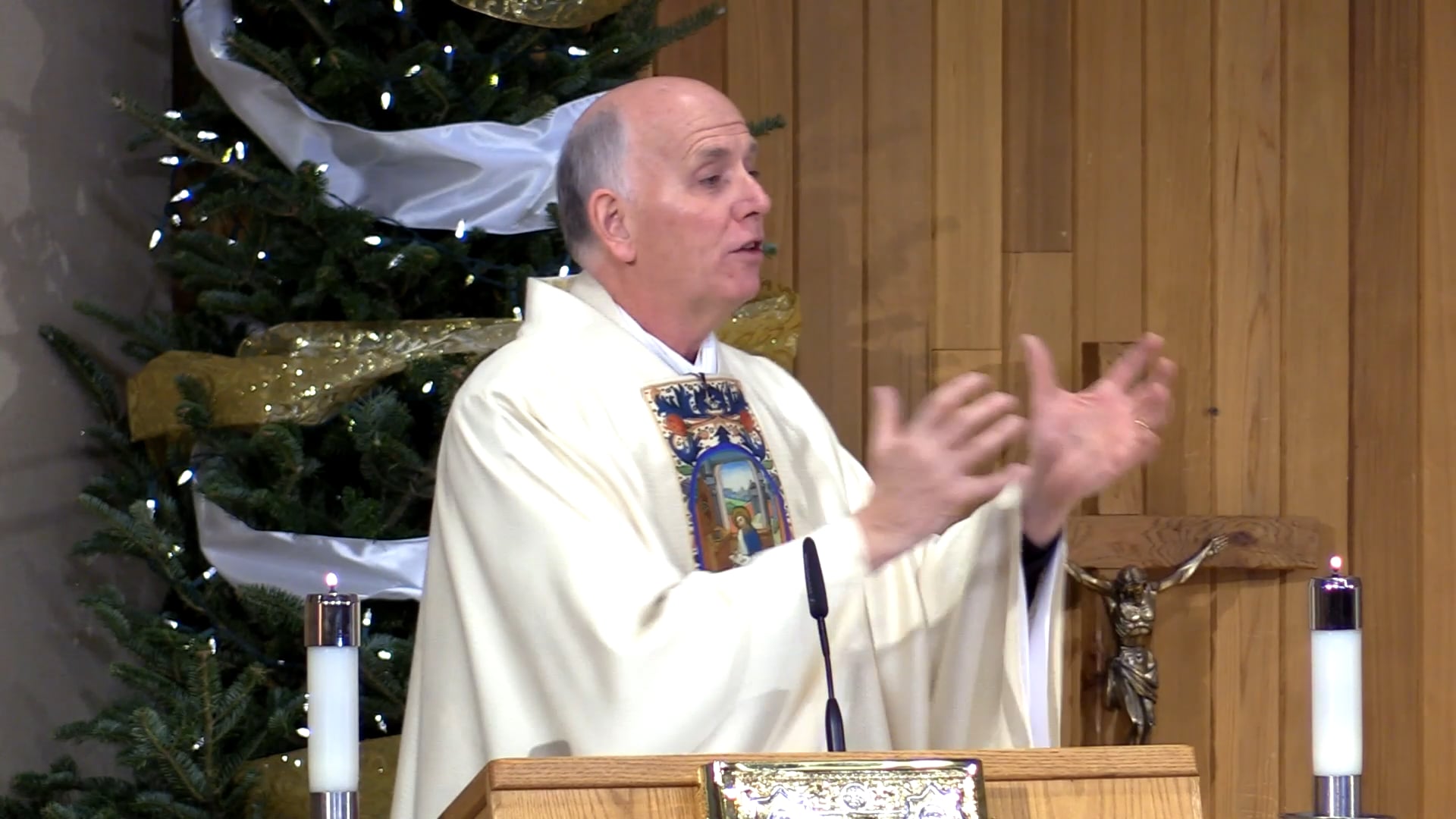 The Pastor's Perspective
Greetings from the Holy Land.
We arrived here on Tuesday morning at Tel Aviv airport. There we were met by our tour coordinators, Deacon Tom and Mary-Jane Fox. They, along with Rula, our Palestinian Christian guide, whose explanations are wonderful and Mohammed, our skilled of kind driver have transported us into the world of Jesus, His Blessed Parents, the Apostles and those other characters presented to us in the Gospel stories.
The Holy Land is known as the Fifth Gospel because of how it brings to life the four written Gospels. After two days of pilgrimage I understand why. On Wednesday we began the day at the Church of the Beatitudes, built on the hillside where Jesus gave the Sermon on the Mount as recorded Matthew 5-7. Then we boarded the bus for the 45 minute drive to Nazareth. There we visited the Grotto where the Annunciation occurred and entered into the home where Jesus spent the first thirty years of his life. I so appreciated gathering with the other pilgrims, (56 of us in total), as we prayed the Rosary's Joyful Mysteries in such close proximity to the place where the unfolding of the Incarnation began.
On Thursday we took a boat ride on the Sea of Galilee – it is a fresh water lake, but because of the Greek origins of the title- where all bodies of water are termed "seas", it has been given this designation. What a beautiful day, with temperatures around fifteen degrees, calm waters and slightly overcast skies, we were given such a sense of the area where many of the Gospel stories are set. As we left the boat we then headed for Capernaum, the town where Jesus established his headquarters for the three years of his public ministry. Here there is a remarkable Church, built over the house of St. Peter. It was such a privilege to say Mass and celebrate the gift of the Primacy of St. Peter, the Rock upon whom Jesus has built His Church on the site of his Capernaum home.
We will spend two more days in Galilee, and then drive south to Jerusalem, where we will spend from Saturday January 19th until our return home on the 25th.
Please check out our Facebook page where Annie has posted some videos of the homilies and photos of our pilgrimage. I pray they give you a sense of this place. I am so looking forward to sharing more of our journey with you upon our return.
With prayer and blessings,
Fr. Jonathan