Today at St. Peter's
Monday, December 9

8:30am Mass – Fr. Hubka
(Repose of the Soul – Tony Kollman)
7pm Mass – Fr. Jonathan
Feast of the Immaculate Conception with Consecration to Jesus Through Mary
8am – Rosary
9:10am – Prayer Group
12:45pm – Catechesis of the Good Shepherd
Tomorrow at St. Peter's
Tuesday, December 10

8:30am Mass – Fr. Arjay
(Repose of the Souls – Josept Anh & Maria Be Nguyen)
7pm Mass – Fr. Jonathan
(Repose of the Soul – Arnold Persram)
8am – Rosary
6pm – Reconciliation
7:30m – Adoration Mtg
7:30pm – Celebrating the Word
Feature Video
Feature Link
Office Hours
Mon to Thu: 9am – 4:30pm (Closed Noon – 1pm)
Fri: 9am – Noon
Happening at St. Peter's (Click for Details)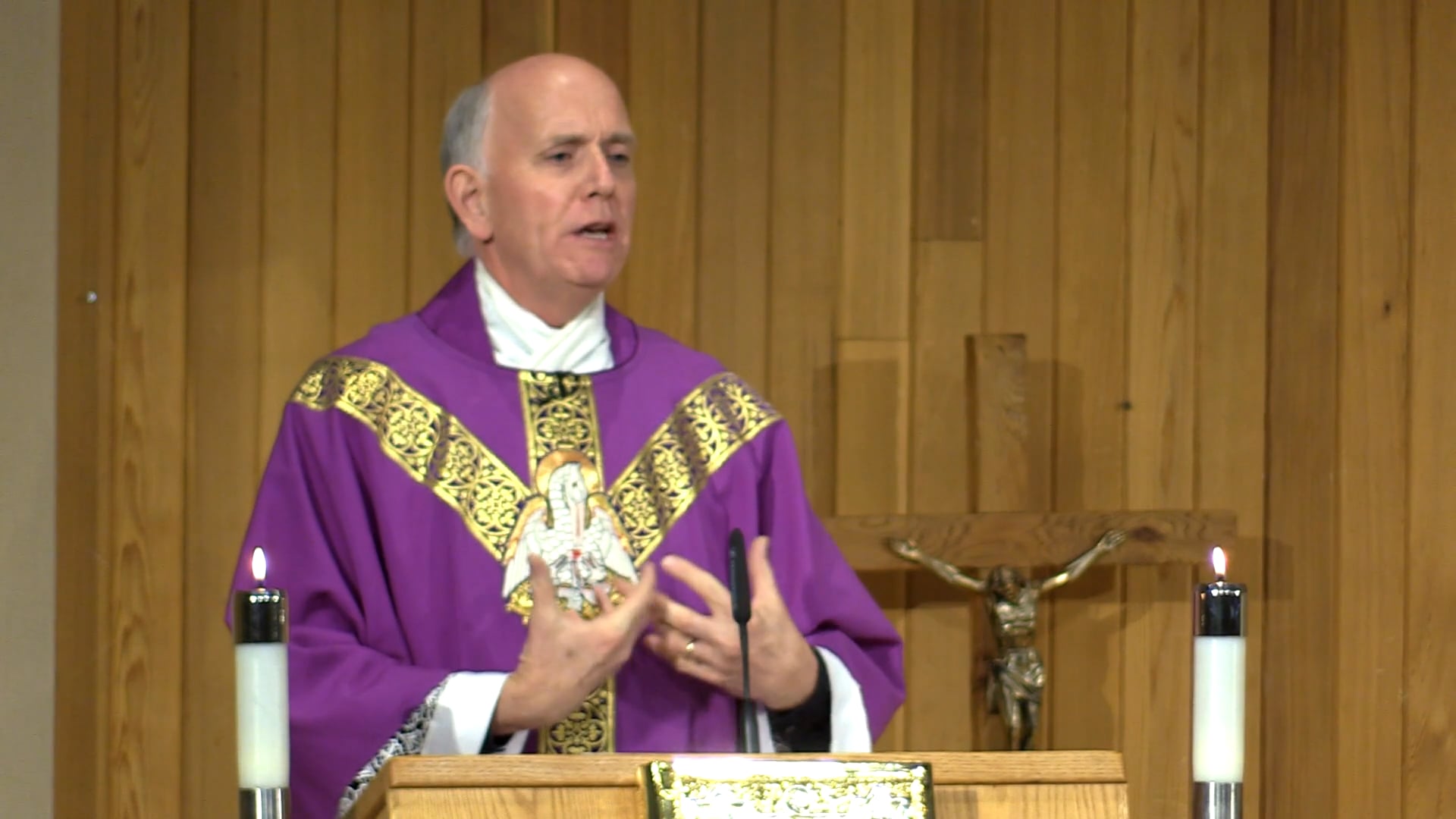 The Pastor's Perspective
Psalm 103 begins with an expression of praise to God with these joy-filled words: Bless the LORD, O my soul; and all that is within me, bless his holy name! Bless the LORD, O my soul, and forget not all his benefits. During the Season of Advent, we think especially of the God's grace-filled benefits as we reflect on the future Second Coming of Jesus, look back to his First Coming at Christmas and think about how Jesus comes into our own lives; commonly known as the Third Coming.
To assist with this Advent blessing the Diocese of Calgary is inviting us to participate in an initiative called "I am blessed, so I will bless others". By linking to https://www.catholicyyc.ca/give.html you will open the "I am blessed page". There you will find a short video and a link enabling you to donate to St. Peter's or Diocesan ministry initiatives.
There are also envelopes of five postcards that will be available at all weekend Masses until the 4th Sunday of Advent, December 21-22nd. The postcards allow you to offer a blessing of 1: Prayer; 2: An act of kindness; 3: The gift of time; 4: the gift of a financial donation to the Parish; 5: a gift of a financial donation to the Diocese. The last two postcards can be sent to the Parish and Diocese to indicate you have donated through the Website or you can include a cheque donation. The first three post can be given to the people whom you want to bless with prayer, kindness or time.
I look forward to participating with you in "I am Blessed, so I will bless others", and so join with Psalm 103 in blessing the Lord with my soul.
Have a blessed Advent and be a blessing to others,
Fr Jonathan