Today at St. Peter's
Monday, September 23

8:30am Mass – Fr. Hubka
(Repose of the Soul – Cameron Joseph Bonham)
8am – Rosary
9:10am – Prayer Group
Tomorrow at St. Peter's
Tuesday, September 24

8:30am Mass – Fr. Jonathan
(Repose of the Soul – Chris Wolfe)
7pm Mass – Fr. Jonathan
(Repose of the Soul – Stan Hayduk)
8am – Rosary
9:30am – Faith Study "The Mass"
6pm – Reconciliation
7:30pm – Celebrating the Word
7:45pm – Faith Study "The Mass"
Happening at St. Peter's (Click for Details)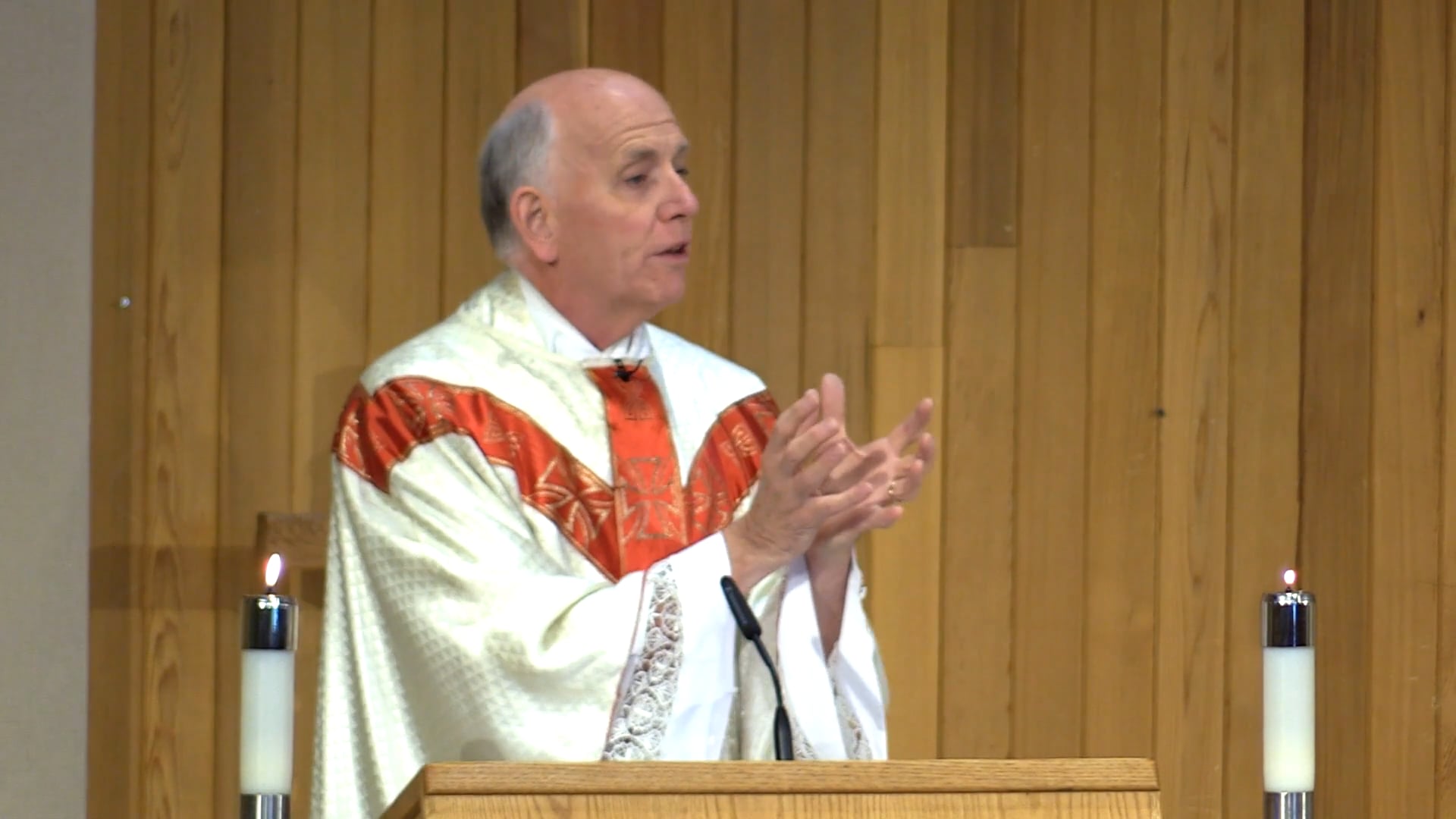 The Pastor's Perspective
On the Catholic calendar, October is the month of the Rosary. More specifically, October 7 is the Feast of Our Lady of the Rosary. And this year on October 13th, we mark the 100th- year anniversary of Our Lady of Fatima and the miracle of the Sun.
The history of the Rosary mostly consists of legend and tradition. There is evidence that beads were used to count Our Fathers and Hail Marys' in the Middle Ages. Fittingly, "bead" is derived from the Old English word for prayer (gebed).
Between the twelfth and fifteenth centuries, the structure of the Rosary included praying fifty Hail Marys' together with the Psalms. Our word Rosary derives its meaning from the word rosarium; or rose garden. Saint Louis de Montfort wrote in his book, The Secret of the Rosary,
The word Rosary means "Crown of Roses." Whenever people say the Rosary devoutly, they place a crown of roses upon the heads of Jesus and Mary. These are heavenly flowers that will never fade or lose their exquisite beauty.
There is a tradition that in 1214, Our Lady appeared to Saint Dominic and gave him the Rosary as we know it today. He wrote:
"One day, through the Rosary…Our Lady will save the world."
Saint Dominic's words have proven themselves true countless times. The Rosary has been a sign of hope and a source of many graces.
Please join me at St. Peter's on Sunday, October 13th at 2 PM with others across Canada as we Pray the Rosary, Coast to Coast.
Go to: https://rosarycoasttocoast.ca/
In the grace of our Saviour and Beloved Lady,
Fr Jonathan