Today at St. Peter's
Sunday, August 28
22nd Sunday in Ordinary Time
8am Mass – Fr. Jonathan
9:30am Mass – Fr. Jerome
11:30am Mass – Fr. Jerome
5pm Mass – Fr. Jerome
2pm Baptisms
7pm Prayer Study Session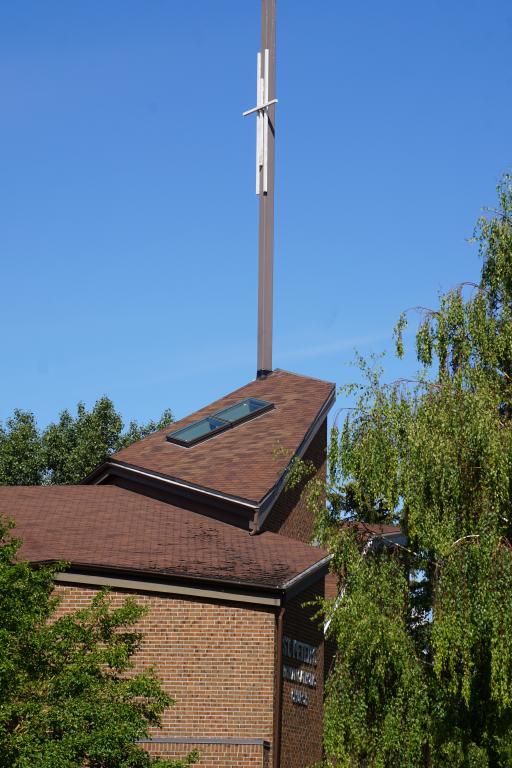 Feature Video
Aug Office Hrs: Tue-Thu 9am-Noon
Closed Monday & Friday
New: St. Peter's Mobile App
Upcoming Events (Click for Details)
This Week's Pastor's Perspective
At Easter we provided everyone in the Parish with access to a wonderful Catholic website called "Formed.org" and were given a general email to access it. This website has material for Exploring the Catholic Faith, Bible Studies, Sacramental preparation, Movies, Books and over 30 audio presentations. It is AMAZING!!!
We now have our own St. Peter's code and access.
1. Go to www.Formed.org
2. On the first screen, in the "Does your parish already have FORMED? box enter the parish code QCFZ4B
3. You are taken to a screen to create a profile for yourself. This is necessary to attach users to a parish.
4. Submit your profile you will be taken to a welcome screen – Read the message and click GET STARTED to enter the website.
5. Returning to the site – use the Login Button on the top right hand corner with the email you used to create your profile. There is no need to enter the parish code again. If you have any problems with getting access to the site, you can email commdirector@st-peters.ca
As a Parish, we are just beginning to unleash the power of Formed.org for the faith formation, the community building and the educational ways we can use all of this. As a SUMMER STARTER, we are presenting the Program, "Prayer, Finding Intimacy with God" as a group on Sunday evenings (July 24, Aug 7,14,21,28 at 7 PM) and on Wednesdays at 1 PM (July 27, Aug 3, 10, 17,24,31). If you would like to be part of that for all or any of the sessions, please email ministry@st-peters.ca for confirmation. Or even just come by to check it out.
Enjoy the blessings of this wonderful gift to use and to share.
In Christ,
Fr. Jerome