Today at St. Peter's
Saturday, November 17

8:30am Mass – Fr. Jonathan
5pm Mass – Fr. Terry
7pm Mass – Fr. Terry
8am – Rosary
9am – Prayer Group
9:30am – School Age Baptism Prep
11am – Children's Choir Practice
3pm – 40 Days for Life
Tomorrow at St. Peter's
Sunday, November 18

8am Mass – Fr. Terry
9:30am Mass – Fr. Jonathan
11:30am Mass – Fr. Jonathan
5pm Mass – Fr. Jonathan
9:20am – Kids Rock
1pm – Pageant Rehearsal
Happening at St. Peter's (Click for Details)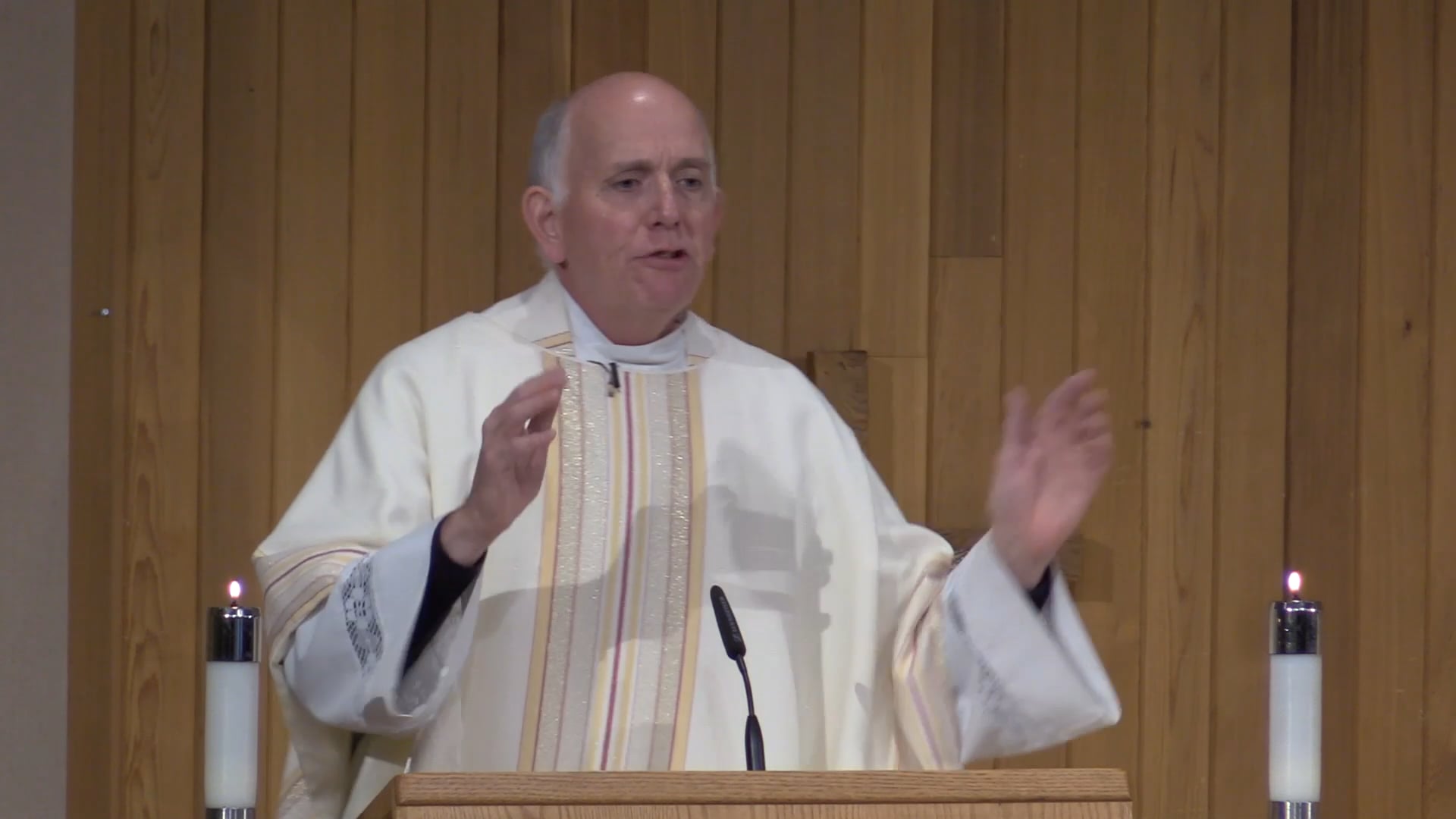 The Pastor's Perspective
Last week I completed a five-part homily series on Stewardship. (If you want to see the series go to: https://st-peters.ca/video-library/ and click "weekend homilies", beginning with October 13th). In these homilies I stated we are to sew the fabrics of Service, Evangelization and Worship together with the thread of our finances.
The next three perspectives will concentrate on the theology of financial stewardship by studying 2 Corinthians 8-9, the most detailed treatment in the New Testament on money.
St. Paul teaches that we give in response to Jesus' generosity who: "though he was rich, yet for your sake he became poor, so that by his poverty you might become rich" (2nd Cor. 8.9). When we give our money to the work of the local Church, we are extending the generosity of Jesus in a practical way. St. Paul begins the chapter by describing how in Macedonia, where the Philippian Church was located, they were financially very generous. Like the poor widow in Mark (12:41-44), the Macedonian Church's financial gifts expressed "their abundance of joy and their extreme poverty have overflowed in a wealth of liberality on their part" (2nd Cor.8:2). They were joyful in Jesus' grace-filled love, so they gave "according to their means, as I can testify, and beyond their means, of their own free will. (2nd Cor.8:3)"
Financial Stewardship is an offering willingly given and is a gracious work in which we are to excel (2nd Cor.8:7). In Corinth they had committed to a stewardship campaign a year previously to collect funds for the Church in Jerusalem. Now St. Paul calls them to fulfill their commitment. "And in this matter, I give my advice: it is best for you now to complete what a year ago you began not only to do but to desire, 11 so that your readiness in desiring it may be matched by your completing it out of what you have" (2nd Cor 8:10-11).
I invite us to see our financial stewardship is a means for us to carry on the principles articulated by Paul in 2 Corinthians 8:1-15. By contributing to the finances of St. Peter's we are expressing gratitude in response to Jesus' generosity in this same work of grace by contributing to the operating budget and capital campaign for 2019 and SEW together the fabrics of stewardship.
In His generous love,
Father Jonathan