Today at St. Peter's
Tuesday, September 18

8:30am Mass – Fr. Jonathan
7pm Mass – Fr. Jonathan
8am – Rosary
9:30am – Monsignor Doyle Liturgy
11am – Principal's Meeting
6pm – Reconciliation
7pm – RCIA Period of Inquiry
7:30pm – Celebrating the Word
Tomorrow at St. Peter's
Wednesday, September 19

8:30am Mass – Fr. Terry
7pm Mass – Fr. Terry
6am – Men's Breakfast Study
8am – Rosary
9:15am – Pray & Play
9:30am – St. Sylvester Opening Mass
1pm – Celebrating the Word
6pm – Reconciliation
7:30pm – CWL General Mtg
Happening at St. Peter's (Click for Details)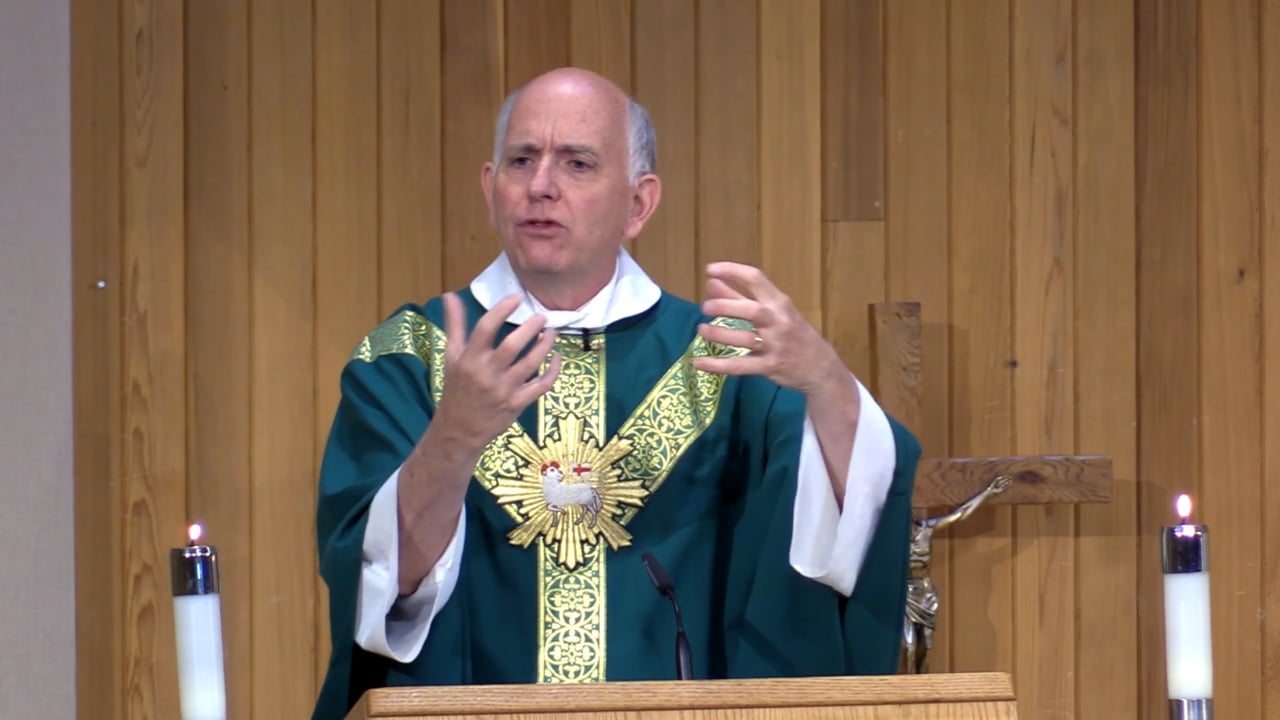 The Pastor's Perspective
One of my favorite Psalm verses comes from Psalm 133. This is the 14th and 15 Psalms entitled "The Psalms of Assent". They we sung by the Jewish people as they ascended to Jerusalem for the major Festivals of Passover, Tabernacles and Booths. The Psalm in question declares:
How very good and pleasant it is
when kindred live together in unity!
For there the LORD ordained his blessing,
life forevermore.
Unity is a quality that is at the heart of authentic Christian living. Therefore the Psalm makes an equation between unity and blessing. One of the ways I like to think of God's blessings is to define it as 'the bestowing of His divine favour". Where unity exists in the family of God we will experience the favour of God.
This brings me to two events happening this month that are times of unifying fellowship. The first is the Knights of Columbus "Men's Night Out" to be held next Friday, September 21, 6 PM at the Dalhousie Community Centre. Not only is the evening one of celebration, it is also the Don Bosco Council's key fundraiser of the year that unifies them in their mission to serve our parish and the larger community. If you have purchased or are planning to purchase a ticket, please remember that the food and drink cost is only a portion of that $225.00. You are making an investment in the ministry of the Knights. If you are reading this online can I encourage you to buy your ticket right now at: https://stpetersmensnightout.com/.
A week later, on September 29th we will be celebrating the St. Peter's Catholic Women's League 40th anniversary with a special Mass at 5 PM, followed by the Gala Dinner at the Best Western Village Park Inn at 6:30 PM. The CWL is integral to the life of St. Peter's as they inspire and serve this parish in so many ways that deepen our experience of belonging. The tickets are $60.00 each. If reading this online, go to the link below and it will explain how to order tickets. https://docs.wixstatic.com/ugd/65720b_77ad7f198ba54c5eb6f17f9092eb2594.pdf.
If you want to order tickets through the Parish Office, please call Renee Porter at 403-286-5110.
Both these events are ways for us to discover more completely the gift that is ours to be members of St. Peter's; while at the same time supporting two vital ministries within our parish family. I look forward to seeing many of you men at the MNO and many parishioners at the CWL Gala.
In the Unity of the Blessed Trinity from whom our unity flows,
Fr Jonathan