Today at St. Peter's
Tuesday, December 18

8:30am Mass – Fr. Jonathan
(Special Intention – Afrah Rayes)
7pm Mass – Fr. Jonathan
(Special Intention – Terry & Janis Legg)
8am – Rosary
6pm – Reconciliation
7pm – RCIA
7:30pm – Mom's Book Club
7:30pm – Celebrating the Word
Tomorrow at St. Peter's
Wednesday, December 19

8:30am Mass – Fr. Jonathan
(Special Intention – Maria Salazar)
7pm Mass – Fr. Terry
(Repose of the Soul – Flora Rita French)
6am – Men's Breakfast Study
7am – Adoration
8am – Rosary
9:15am – Pray & Play
1pm – Celebrating the word
6pm – Reconciliation
7:30pm – Early Light Ensemble Practice
Happening at St. Peter's (Click for Details)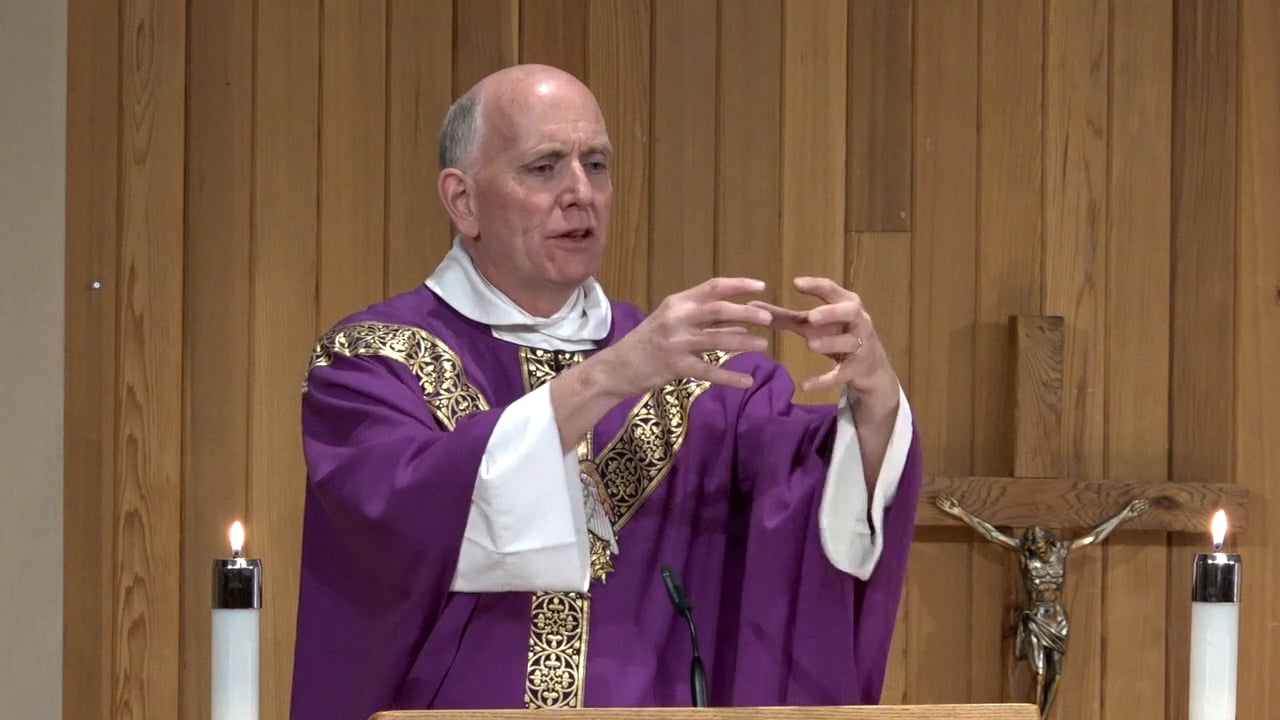 The Pastor's Perspective
During the Advent Season Fr Terry and I have concluded the Sunday Mass with the Solemn Blessing for Advent. It is a rich prayer that begins this way: "May the almighty and merciful God, by whose grace you have placed your faith in the First Coming of his Only Begotten Son and yearn for his coming again, sanctify you by the radiance of Christ's Advent and enrich you with his blessing." Grace is the gift by which God, who is Love, has made himself known to us through the fulness of the biblical witness and 2000 Year Christian Tradition. As we choose to believe in the first coming of Jesus, we in turn look forward to his coming again as we radiate His Presence in the world. What does such radiance look like?
The next part of the Blessings gives an answer: "As you run the race of this present life, may he make you firm in faith, joyful in hope and active in charity." We are running a race, a metaphor St. Paul refers to in 1 Corinthians 9:25-26: "Athletes exercise self-control in all things; they do it to receive a perishable wreath, but we an imperishable one. So, I do not run aimlessly". There is a goal to this life, a prize beyond earthly imagining that inspires us to live with purpose.
During all the challenges we face in life, Advent invites us to remain firm in faith as we live joyfully and charitably. These are what we call the Theological Virtues. To call them virtues means they are dispositions of character that we are to intentionally cultivate. That they are theological, means that faith, hope and love are inspired by the Holy Spirit. Therefore, we are to intentionally ask for their increase.
The Blessing goes on to express the outcome of such purposeful living as the priest then states: "So that, rejoicing now with devotion at the Redeemer's coming in the flesh, you may be endowed with the rich reward of eternal life when he comes again in majesty." Think of all the expressions of devotion that accompany Christmas, from pageants, decorations, manger scenes, carol concerts, masses and meals. What are these in aid of? To help us be made ready for the rich reward of eternal life, the goal of this earthly race.
I pray that as you prepare for Christmas the "Blessing of almighty God, the Father, and the Son, and the Holy Spirit, come down on you and remain with you forever."
Father Jonathan