Today at St. Peter's
Tuesday, January 28
8:30am Mass – Fr. Arjay
(Special Intention – Chabuca Chung)
7pm Mass – Fr. Jonathan
(Repose of the Soul – John Gaffney)
8am – Rosary
1pm – Bible Study "Romans"
6pm – Reconciliation
7:30pm – Celebrating the Word
Tomorrow at St. Peter's
Wednesday, January 29
8:30am Mass – Fr. Jonathan
(Special Intention – Francisco Ortiz)
7pm Mass – Fr. Arjay
(Repose of the Souls in Purgatory)
8am – Rosary
9:15am – Pray & Play
1pm – Celebrating the Word
6pm – Reconciliation
7:30pm – Rushing Wind Prayer Grp
7:30pm – Early Light Ensemble Rehearsal
7:45pm – Annual General Meeting
Happening at St. Peter's (Click for Details)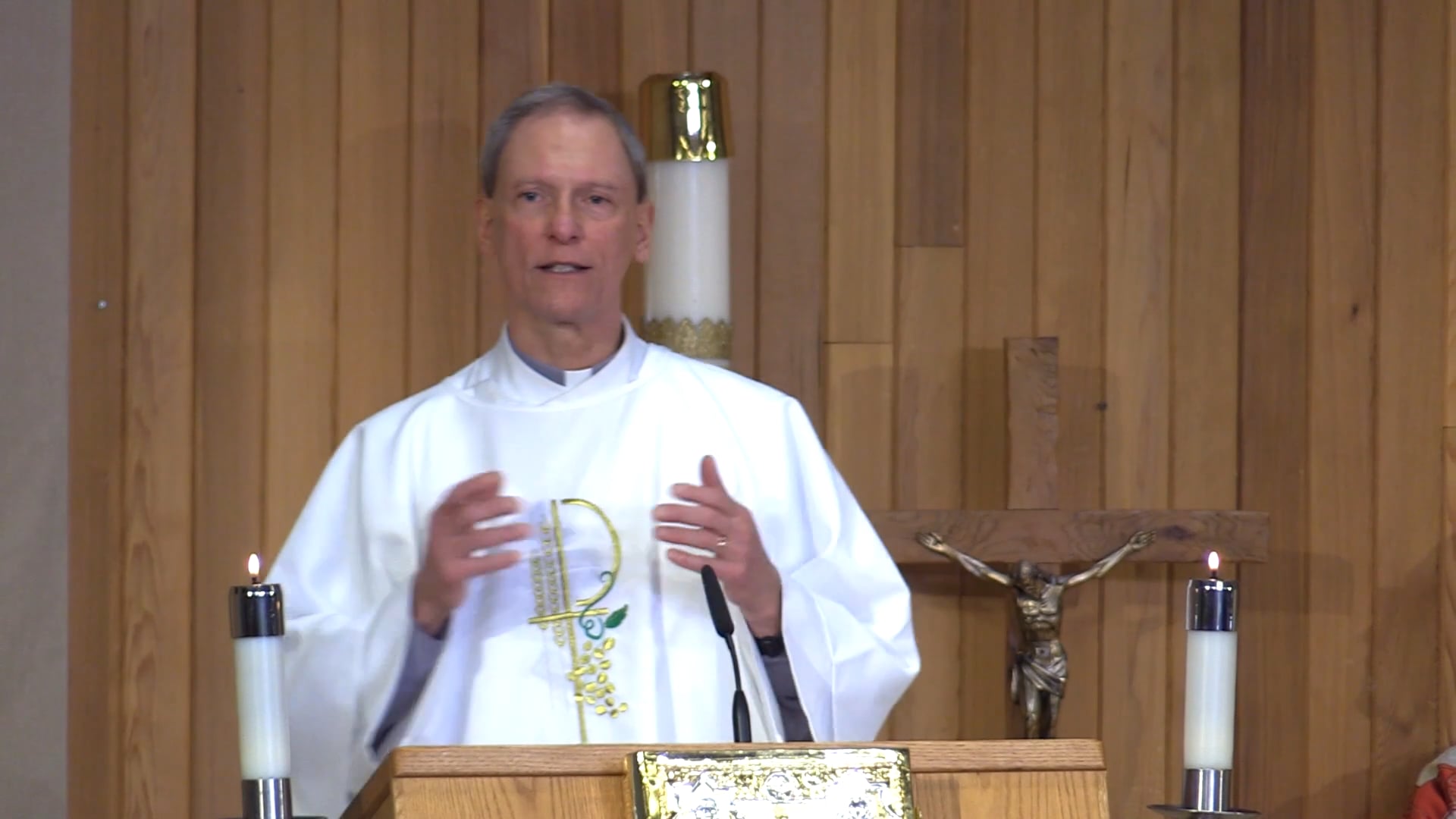 The Deacon's Perspective
Why did Pope Francis make this Sunday a special one to honour the Word of God? Don't we do that every Sunday as we listen to readings from the Old Testament, the Psalms, the Epistles, and the Gospels? Aren't we hearing preaching on that Word (hopefully good preaching) to help us understand the hard parts? The answer is 'Yes' and 'Yes again', but sometimes we need to take a fresh look at what we already possess as a gift.
One way to experience God in his Word is to have a favourite passage to remember during the busy moments. Such a passage for me is from Jeremiah 15:16 "When I found your words, I devoured them. They became the joy and the happiness of my heart, because I bore your name, O Lord God of hosts." This passage was a such a gift because it reminded me of my deepest hunger for true happiness. It encouraged me not just to nibble at the spiritual food he offers but to devour it as someone who wants to thrive, not just survive. And the result will be that I carry the name of Jesus Christ (Christian) with me wherever I go.
Jesus, the Word of God made flesh, is on every page of the love story told in the Bible. That story starts "In the beginning …" God has no beginning, but our existence had a first chapter. The Bible ends with the words "Amen, come Lord Jesus." (Rev 22:20) The story has a beginning but the end is an invitation for Jesus to enter into the centre of our lives. The point is that "love never ends." (1 Corinthians 13:8) That's the story into which God has written you and me.
This coming week, some will attend the St. Peter's Annual General Meeting. Let us together look for words of encouragement and inspiration to draw us into the Holy life of God. Shall we say together, "Amen, come Lord Jesus?" Come into my heart. Come into the pain of the world. Come into the Church. Come into the life of St. Peter's Parish.
God bless you all,
Deacon Stephen Robinson