Today at St. Peter's
Sunday, October 13
28th Sunday in Ordinary Time

8am Mass – Fr. Jonathan
(Repose of the Souls – Walter & Amy Houghton, Robert & Helena Birch)
9:30am Mass – Fr. Arjay
(Special Intention – Living & Deceased Members of Theresa & Tom Mai Famiy)
11:30am Mass – Fr. Arjay
(Special Intentions of St. Peter's Parish)
5pm Mass – Fr. Arjay
(Rpose of the Soul – Sharon Heffernan)
Tomorrow at St. Peter's
Monday, October 14
Office Closed Today

8:30am Mass – Fr. Hubka
8am – Kids Rock
9:10am – Prayer Group
Happening at St. Peter's (Click for Details)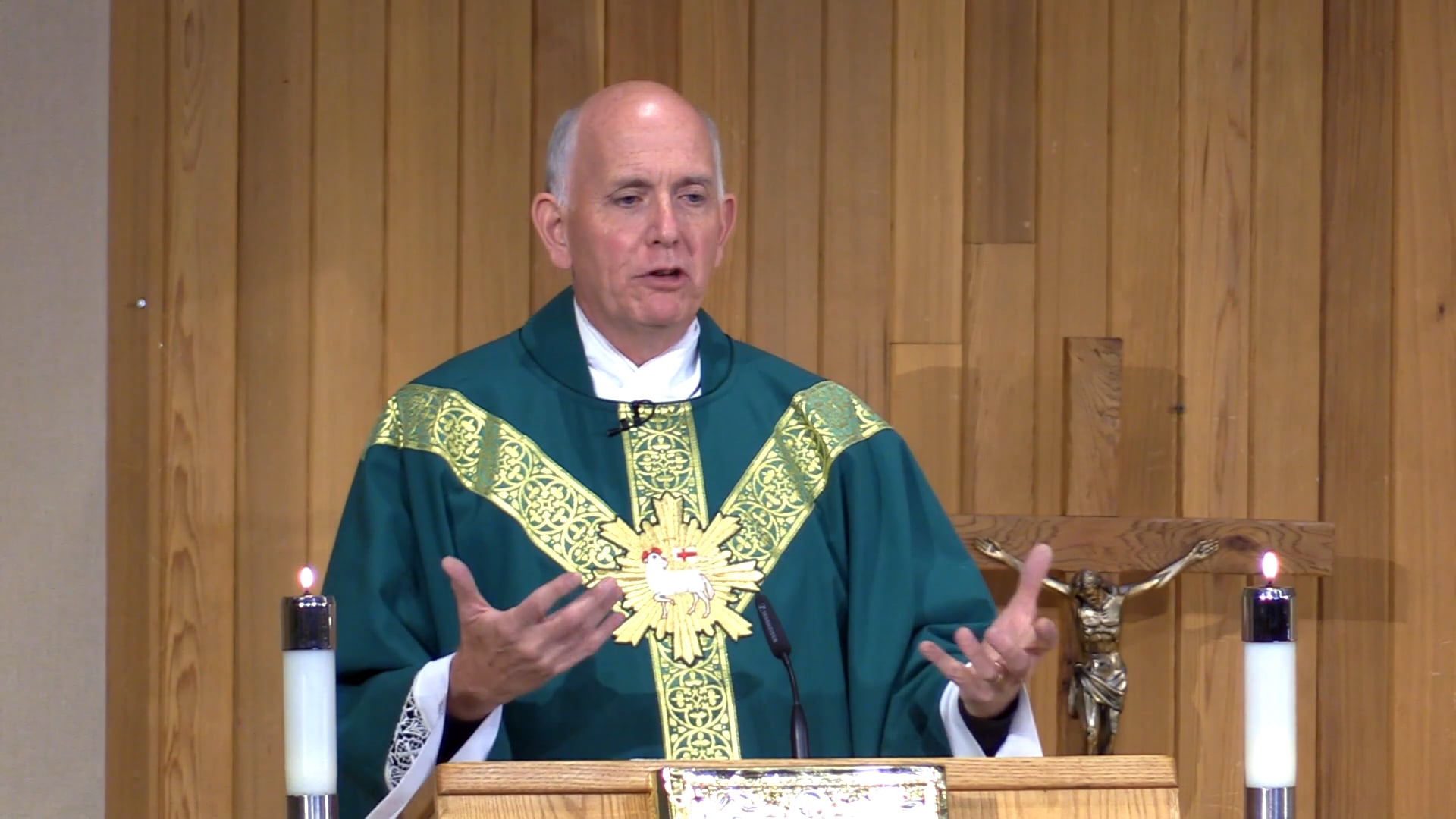 The Pastor's Perspective
This Sunday, October 13th, Pope Francis will canonize Blessed John Henry Newman, one of the most important English-speaking Roman Catholic theologians. He spent the first half of his life as an Anglican and the second half as a Roman Catholic. He was a priest, popular preacher, writer, and eminent theologian in both Churches.
Born in London, England, he studied at Oxford's Trinity College, was a tutor at Oriel College, and for 17 years was vicar of the university church, St. Mary the Virgin.
After 1833, Newman was a prominent member of the Oxford Movement, which emphasized the Anglican Church's debt to the Church Fathers and challenged any tendency to consider truth as completely subjective.
Historical research made Newman suspect that the Roman Catholic Church was in closest continuity with the Church that Jesus established. In 1845, he was received into full communion as a Catholic. Two years later he was ordained a Catholic priest in Rome and joined the Congregation of the Oratory, founded three centuries earlier by Saint Philip Neri. Returning to England, Newman founded Oratory houses in Birmingham and London and for seven years served as rector of the Catholic University of Ireland, which he had founded.
When Newman was named a cardinal in 1879, he took as his motto "Cor ad cor loquitur"—"Heart speaks to heart." He died 11 years later, in 1890.
In 1893 a Newman Club for Catholic students began at the University of Pennsylvania in Philadelphia. In time, his name was linked to ministry centers at many public and private colleges and universities in the United States and Canada.
John Henry Newman has been called the "absent Father of Vatican II" because his writings on conscience, religious liberty, Scripture, the vocation of lay people, the relation of Church and State, and other topics were extremely influential in the shaping of the Council's documents. Although Newman was not always understood or appreciated, he steadfastly preached the Good News by word and example.
It is with joy that on Sunday we can address him as St. John Henry Newman.
In the fellowship of Jesus and His Church,
Fr Jonathan