Today at St. Peter's
Thursday, Jan 19
8:30am Mass – Fr. Jonathan
7pm Mass – Fr. Jerome
8am – Rosary
7:30pm – Laudate Choir Practice
8pm – Foundational Bearings of Theology
Tomorrow at St. Peter's
Friday, Jan 20
8:30am Mass – Fr. Jonathan
8am – Rosary
9am-9pm – Adoration
9:15am – Mother's Support Group
6pm – Encounter Choir Practice
8:50pm – Benediction
Feature Video
Office Hours
Mon – Thurs 9am – 4:30pm
Closed from Noon – 1pm
Fri 9am – Noon
New: St. Peter's Mobile App
Upcoming Events (Click for Details)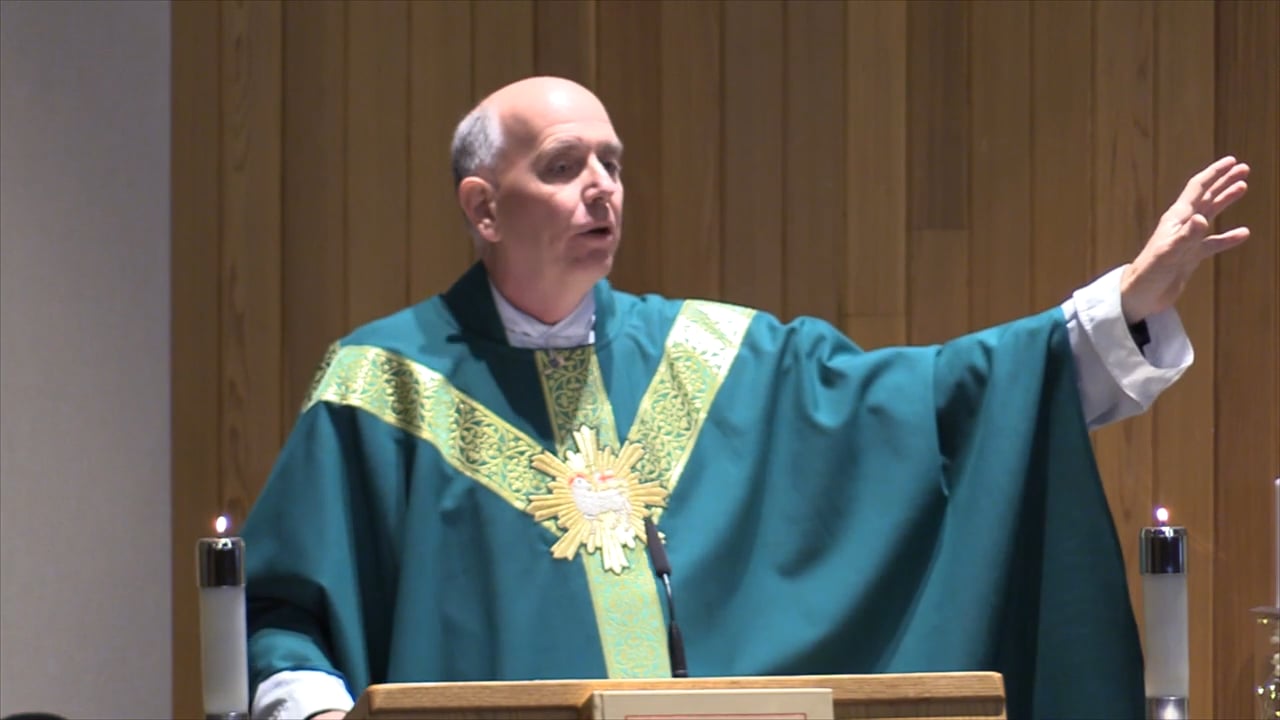 Parochial Vicar's Perspective
In this week's perspective, I would like to invite those of you who are married to consider taking the six-part Beloved Series. It will run on Tuesdays after evening Mass, January 17th to February 21st. I have watched the series and found it a most thoughtfully presented series on marriage that is both theological and eminently practical.
Beloved shows that marriage is more than a union based on romantic love or mutual fulfillment, marriage goes back to the very essence of what it is to be human – and reflects a design placed in our hearts by God himself. Beloved explores the spiritual and eternal reality behind "I Do." Beautifully filmed and featuring acclaimed marriage experts, Beloved speaks to the very heart of every husband and wife, bringing sacramental truth and God-infused love into the everyday challenges of married life.
Beloved: Mystery & Meaning of Marriage includes six inspiring and informative sessions. Thye are: 1. Does Marriage Matter; 2. Entering the Story of Marriage; 3. Love Revealed; 4. The Total Gift of Self; 5. The Sacramental Bond; 6. Real Challenges, Real Love.
One of the features I most appreciate about the series is the candid conversations couples have about their marriages which can help those who are married to reflect deeply on their own covenantal bond.
There is no fee for this course. Our facilitators are Lilo and Jairo Garzon, who have themselves been married for twenty years. Pre-registration is required to receive your free journal –easily register with your name, e-mail address, and telephone number using the form on St. Peter's website at st-peters.ca, (https://st-peters.ca/beloved/) or by contacting Judith at ffc@st-peters.ca.
Fr. Jonathan