Today at St. Peter's
Wednesday, February 19
8:30am Mass – Fr. Jonathan
(Repose of the Soul – Geraldine Fitzgerald)
7pm Mass – Fr. Arjay
(Repose of the Soul – Emilie Mendes de Leon)
6am – Men's Breakfast Study
8am – Rosary
9:15am – Pray & Play
1pm – Celebrating the Word
6pm – Reconciliation
7:30pm – Rushing Wind Prayer Group
7:30pm – CWL General Mtg
Tomorrow at St. Peter's
Thursday, February 20
8:30am Mass – Fr. Arjay
(Repose of the Souls in Purgatory)
8am – Rosary
7pm – RCIA
7:30pm – Laudate Choir Practice
Happening at St. Peter's (Click for Details)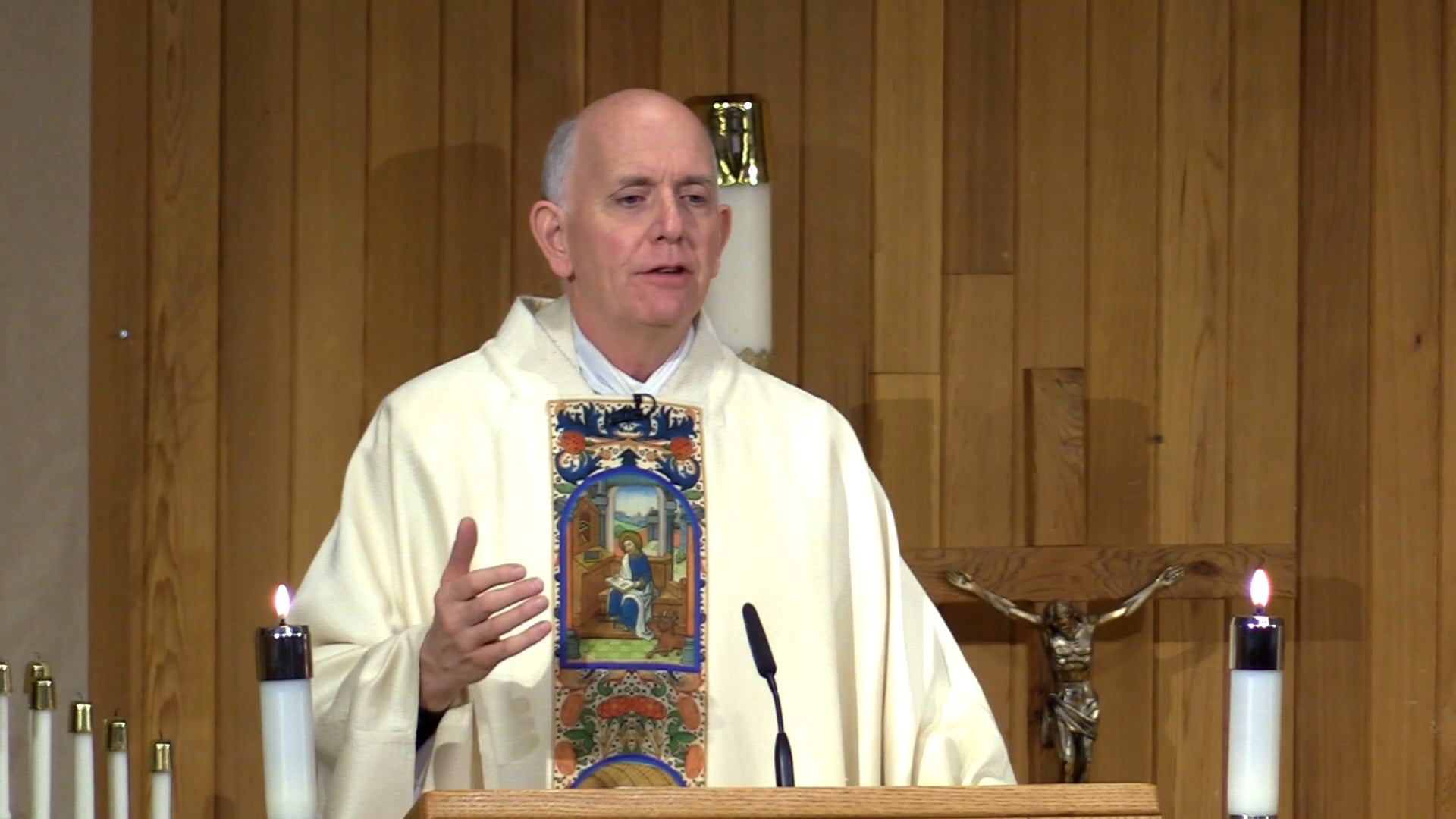 The Pastor's Perspective
I want to share with you in this Perspective some important dates at St. Peter's. We will celebrate Ash Wednesday on February 26th with two Masses at 8:30 AM and 7 PM. Please do not park in the W.O Mitchell parking lot if attending the morning Mass. Last year St. Peter's parishioners did, which resulted in teachers having no place to park. Starting February 28th, we will be praying the Rosary in the park opposite the Kensington Abortion Clinic at 2 PM on Fridays through to April 3rd. St Peter's is asked to have people prayerfully witnessing to Life from 1 PM – 7 PM every Friday. Sign-up sheets will be available in the Narthex. As part of the 40 Days for life we will be hosting the Movie "Unplanned" on Thursday March 12th at 7 PM in the Parish Hall. It chronicles the story of Abby Johnson. She becomes the youngest clinic director in the history of Planned Parenthood. A life-changing experience then turned her into a pro-life activist. Because of the content only those 16 and over can attend. If 16 or 17, accompaniment by a parent is required.
As we enter into Lent's 40 Days we will also have Friday Lenten Soups Suppers at 6 PM, from February 28th – April 3rd. During the meal I will be sharing key points from Dr. Brant Pitre's book on the Eucharist. At 7 PM we will participate in the Stations of the Cross, followed by Benediction at 7:50. I would encourage you to take this as a time to focus on one of the three Lenten disciplines, that of prayer. Also mark you calendars for February 25th, Shrove Tuesday Supper, and March 19th Mass for the Solemnity of St. Joseph at 7 PM.
Thanks to all of you who have contributed to my fundraising for Coldest Night of the Year. On February 22nd I will walk 10 kilometres to raise money for Feed the Hungary and "A Place to Call Home" project. If you would like add your contribution please go to: : https://secure.e2rm.com/registrant/TeamFundraisingPage.aspx?teamID=889704.
Grace to all as we prepare for Lent 2020.
Fr Jonathan