Today at St. Peter's
Tuesday, December 6
8:30am Mass – Fr. Jerome
7pm Mass – CANCELLED
8am – Rosary
6:15pm Confessions – CANCELLED
6pm – First Reconciliation
Tomorrow at St. Peter's
Wednesday, December 7
8:30am Mass – Fr. Jerome
7pm Mass – CANCELLED
8am – Rosary
6:15pm Confessions – CANCELLED
6pm – First Reconciliation
7:30pm – KofC Mtg – St. Basil School
Office Hrs: Mon – Thurs 9am-4:30pm
Fri 9am-Noon
New: St. Peter's Mobile App
Upcoming Events (Click for Details)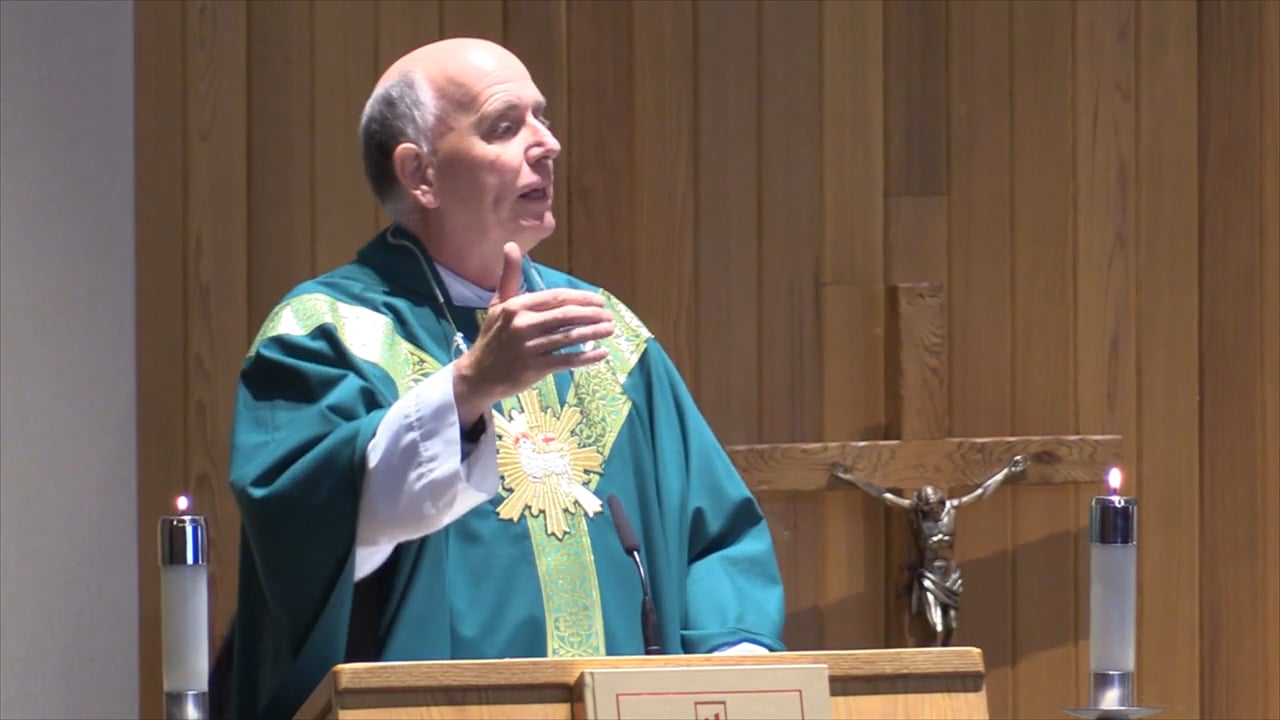 The Parochial Vicar's Perspective
Advent is the Liturgical Season that can be likened to an alarm clock. During the season where darkness encroaches upon us as the days get shorter, the Church calls us to be awake to Christ.
One of my favorite prayers is the Collect for Advent Sunday as prayed by those who have come into the Catholic Church from Anglicanism. On Advent Sunday 2015 Pope Francis promulgated a new missal called "Divine Worship". This prayer is the one appointed for Advent Sunday in "Divine Worship". Even though it comes from Anglicanism because it is in an authorized missal of the Church it is now a thoroughly Catholic prayer.
It sounds forth like an alarm clock as it announces:
Almighty God, give us grace that we may cast away the works of darkness, and put upon us the armour of light, now in the time of this mortal life, in which thy son Jesus Christ came to visit us in great humility; that in the last day, when he shall come again in his glorious majesty, to judge both the living and the dead; we may rise to the life immortal; through the same Jesus Christ thy son our lord, who liveth and reigneth with thee, in the unity of the holy spirit, ever one God, world without end . Amen.
It rings with confidence as we pray for the grace to cast away the works of darkness, those attitudes, and actions of the flesh which diminish our dignity and worth as sons and daughters of God. We then ask for the grace to put on the armour of light. What a vivid image of how the sacraments are to assist us through our mortal life. We are in a battle with the forces of darkness that are graceless. Through the sacraments, Jesus gives us his grace – that his favourable presence – to put on the armour of light. For us to dawn such armour we need to cultivate the virtue of humility, for such protection can only be worn by those who imitate the character of Jesus. With this grace we can in a world that like the season we are in is marked by increasing darkness, be people who lighten the world with the gracious kindness of Jesus. Such kindness is inspired not only by the sacramental grace made present to us now, but also by an understanding that the day awaits us when Jesus will judge the living and the dead.
I invite you to incorporate this prayer into your Advent devotions as we wake from sleep and live attentively for and with Jesus.
Have a Blessed Advent.
Father Jonathan