Today at St. Peter's
Wednesday, June 19

8:30am Mass – Fr. Jonathan
(Repose of the Soul – Steva MacPhee)
7pm Mass – Fr. Jonathan
(Repose of the Soul – Barbara Hart)
8am – Rosary
9:15am – Pray & Play
1pm – Celebrating the Word
6pm – Reconciliation
Tomorrow at St. Peter's
Thursday, June 20

8:30am Mass – Fr. Jonathan
(Repose of the Soul – Laura Skapin)
8am – Rosary
6pm – Confirmation Reconciliations
7:30pm – Laudate Choir Practice
Happening at St. Peter's (Click for Details)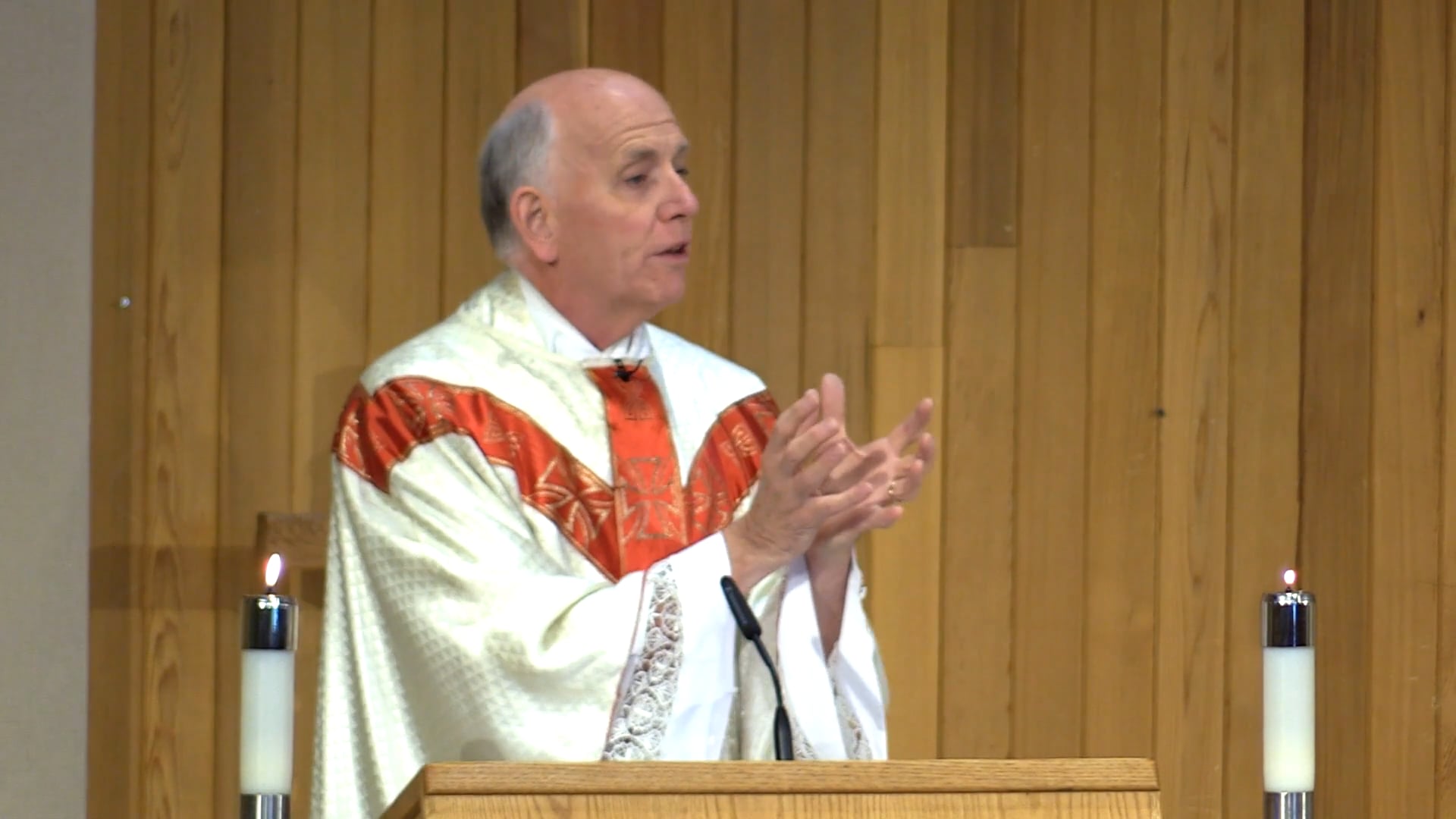 The Pastor's Perspective
I am writing this perspective on June 13th, the Feast Day of St. Anthony.
The story is told that one night, when Saint Anthony was staying with a friend in the city of Padua, his host saw brilliant rays streaming under the door of the Saint's room, and on looking through the keyhole he beheld a little Child of marvelous beauty standing upon a book which lay open upon the table, and clinging with both arms round Anthony's neck. With an ineffable sweetness he watched the tender caresses of the Saint and his wondrous Visitor. At last the Child vanished, and Fra Antonio, opening the door, charged his friend, by the love of Him Whom he had seen, to "tell the vision to no man" as long as he was alive.
Soon afterwards, on June 13, 1231, in his mid-thirties, St. Anthony died. Known as a man who had a great love of the Scriptures, he did in his preaching what the Christ child displayed by standing on the book. St. Anthony showed how all Scripture brings Jesus forth from the Bible.
As we look forward to Deacon Troy's ordination to the priesthood, we are so grateful for the way he has, like Anthony shown us Jesus, especially through his preaching. We look forward to seeing how Jesus will be made visible to His people through Father Troy's priesthood. I invite you to join us in praying The Novena to the Sacred Heart, with our special intention focused on our beloved Deacon. Please check the parish website by Wednesday, June 19th, the day we begin to pray the Novena, for the specific prayers.
May we all grow in radiating the love of Jesus as we ask St. Anthony's intercession.
In the grace of Christ,
Fr Jonathan