Today at St. Peter's
Saturday, August 19

8:30am Mass – Fr. Jerome
5pm Mass – Fr. Jonathan
8am – Rosary
10am – Sacramental Prep Volunteer Orientation
3:30pm – Reconciliation
Tomorrow at St. Peter's
Sunday, August 20

8am Mass – Fr. Jonathan
9:30am Mass – Fr. Jerome
11:30am Mass – Fr. Jerome
5pm Mass – Fr. Jonathan
7pm – Bible Study – Revelation
Office Hours
Mon-Thurs – 9am-Noon
Fri – Closed
Happening at St. Peter's (Click for Details)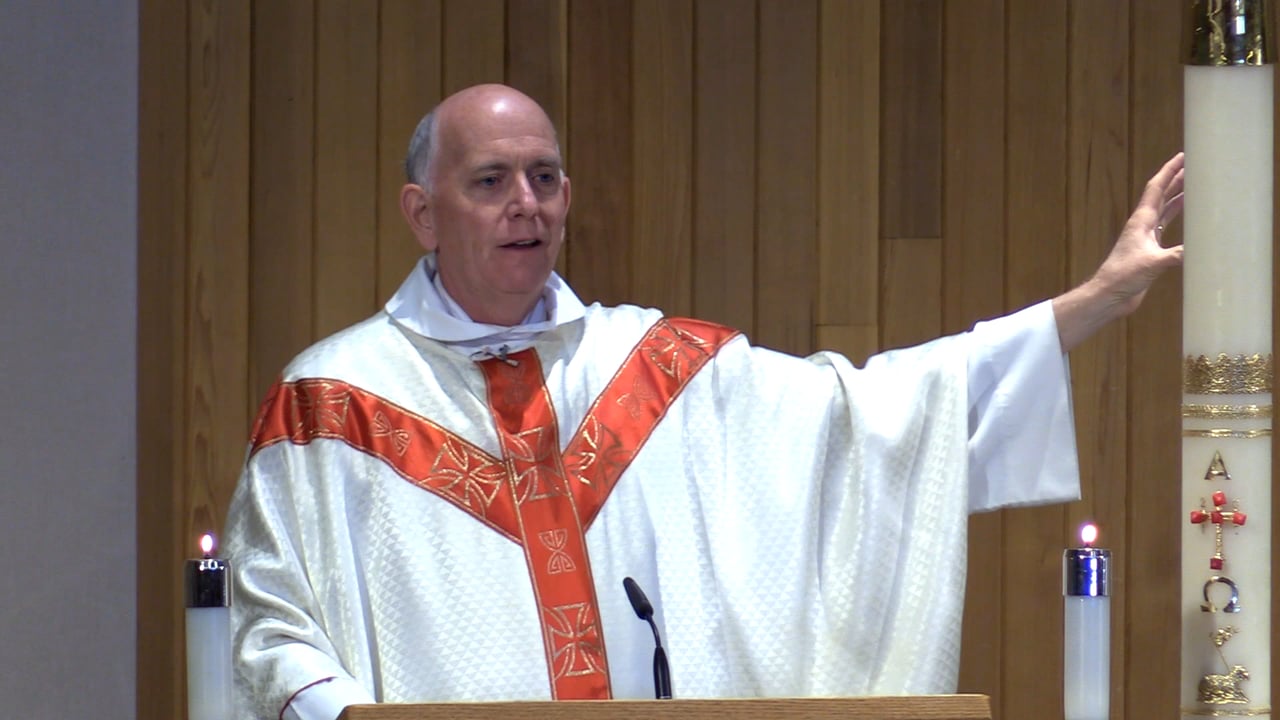 Parochial Vicar's Perspective
One of the gifts of Christian vocabulary are the various words we have beginning with the prefix "re". Here a just a few; "redemption", "restoration", "resurrection", "revelation", and "renewal". The prefix re-, which means "back" or "again" affirm the opportunity afforded to creation and us, as those made in God's image, to a reawakened confidence in the inherent goodness of life.
Another "re" word that helps us to express life's goodness is "recreation". This word comes from the Latin "recreare", which means "to refresh, restore, make anew, revive, invigorate".
The summer months are a time when we celebrate the recreation of the physical world with the unfolding of nature in its beauty and rich diversity. Psalm 65 celebrates the recreation of the earth in this evocative language:
9 You visit the earth and water it,
you greatly enrich it;
the river of God is full of water;
you provide their grain,
for so you have prepared it.
10 You water its furrows abundantly,
settling its ridges,
softening it with showers,
and blessing its growth.
11 You crown the year with your bounty;
the tracks of your chariot overflow with richness.
12 The pastures of the wilderness drip,
the hills gird themselves with joy,
13 the meadows clothe themselves with flocks,
the valleys deck themselves with grain,
they shout and sing together for joy.
Here creation itself celebrates its renewal as rivers, hills and meadows praise the glory of God by their very existence.
Summer is also a time for our own recreation, as we take time to slow down and allow God to speak into our lives words expressed by David in another one of his psalms. If Psalm 65 celebrates the earth's goodness, Psalm 139 celebrates our inherent goodness and dignity:
13 For you formed my inward parts,
you knitted me together in my mother's womb.
14 I praise you, for I am wondrously made. Wonderful are your works!
You know me right well;
15 my frame was not hidden from you,
when I was being made in secret,
intricately wrought in the depths of the earth.
16 Your eyes beheld my unformed substance;
in your book were written, every one of them,
the days that were formed for me,
when as yet there was none of them.
17 How precious to me are your thoughts,
O God! How vast is the sum of them!
To know our inherent dignity and worth allows us to discover more fully the recreative work of God in our souls, minds and bodies. This allows us to shout for joy and we join creation's song in celebrating life's inherent goodness.
May you experience recreation this summer.
In the grace and love of Jesus,
Fr Jonathan