Today at St. Peter's
Wednesday, November 20
RED WEDNESDAY

8:30am Mass – Fr. Jonathan
(Repose of the Soul – Mathlida Okpalaebube)
7pm Mass – Fr. Arjay
(Repose of the Soul – Janiana Sowa)
6am – Men's Breakfast Study
8am – Rosary
9:15am – Pray & Play
1pm – CWL General Mtg
1pm – Celebrating the Word
6pm– Reconciliation
7:30pm – Rushing Wind Charismatic Prayer Group
Tomorrow at St. Peter's
Thursday, November 21

8:30am Mass – Fr. Arjay
(Repose of the Souls in Purgatory)
8am – Rosary
4pm – Catechesis of the Good Shepherd
7pm – RCIA
7:30pm – Laudate Choir Practice
Happening at St. Peter's (Click for Details)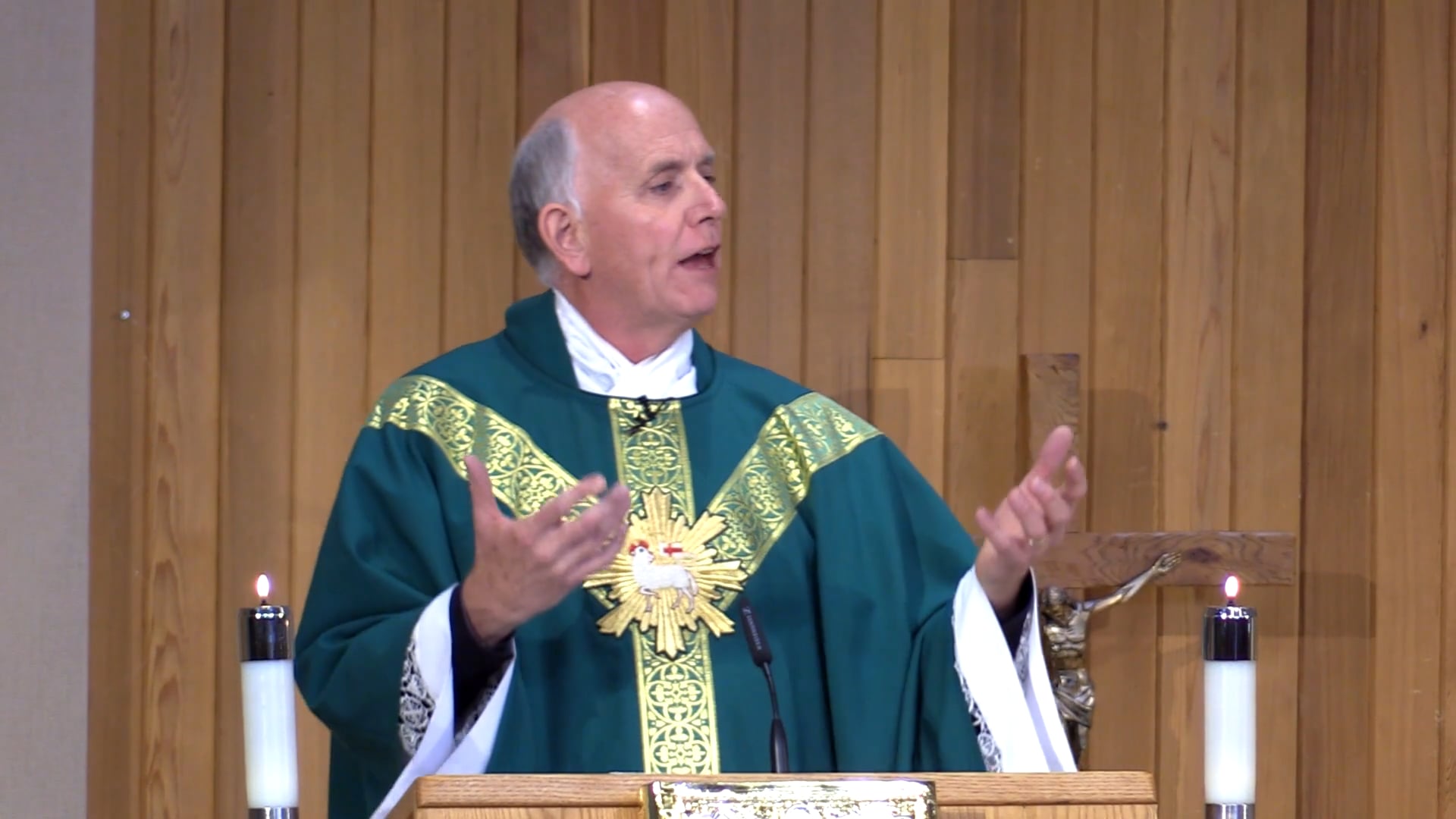 The Pastor's Perspective
I want to explain the General Collections line in the bulletin that could lead you to conclude we are running an operating deficit. Last week's bulletin recorded that as of November 3rd our actual operating collections were $824,143. It also stated that our projected costs were $880,000, thus indicating a deficit of $55,857. We based our operating expenses on a budgeted amount of $20,000.00 a week. However, we have been able to keep our expenses well below that figure. When we look at the actual numbers to the end of October 2019, our operating income totaled $816,772 and expenses were $744,356. Therefore, as of October 31, 2019 we had an operating surplus of $72,415.
I am calling an Annual Meeting for Wednesday evening, January 29th at 7:45 PM. This will be a time to report on the 2019 Financial Statement, present the 2020 budget and celebrate what 2019 meant for St. Peter's. There will be good news stories to share about the year that had passed and time to talk about plans for 2020.
The following week, Wednesday, February 5th at 7:45 there will be a Town Hall to talk solely about the Rock of our Faith. This will provide the time to give a detailed breakdown of the cost of the renovation, share with you what the new building means for ministry at St. Peter's. We will also discuss the plan for paying the mortgage; and listen to any comments or concerns you may want to raise with the St. Peter's leadership.
Thank you all for your commitment to the life of St. Peter's.
In His Grace,
Fr Jonathan