Today at St. Peter's
Monday, August 19

8:30am Mass – Fr. Hubka
(Repose of the Souls – Lester & Margo Oswald)
8am – Rosary
9:10am – Prayer Group
Tomorrow at St. Peter's
Tuesday, August 20

8:30am Mass – Fr. Arjay
Repose of the Souls in Purgatory
8am – Rosary
6:30pm – Summertime Stroll
Happening at St. Peter's (Click for Details)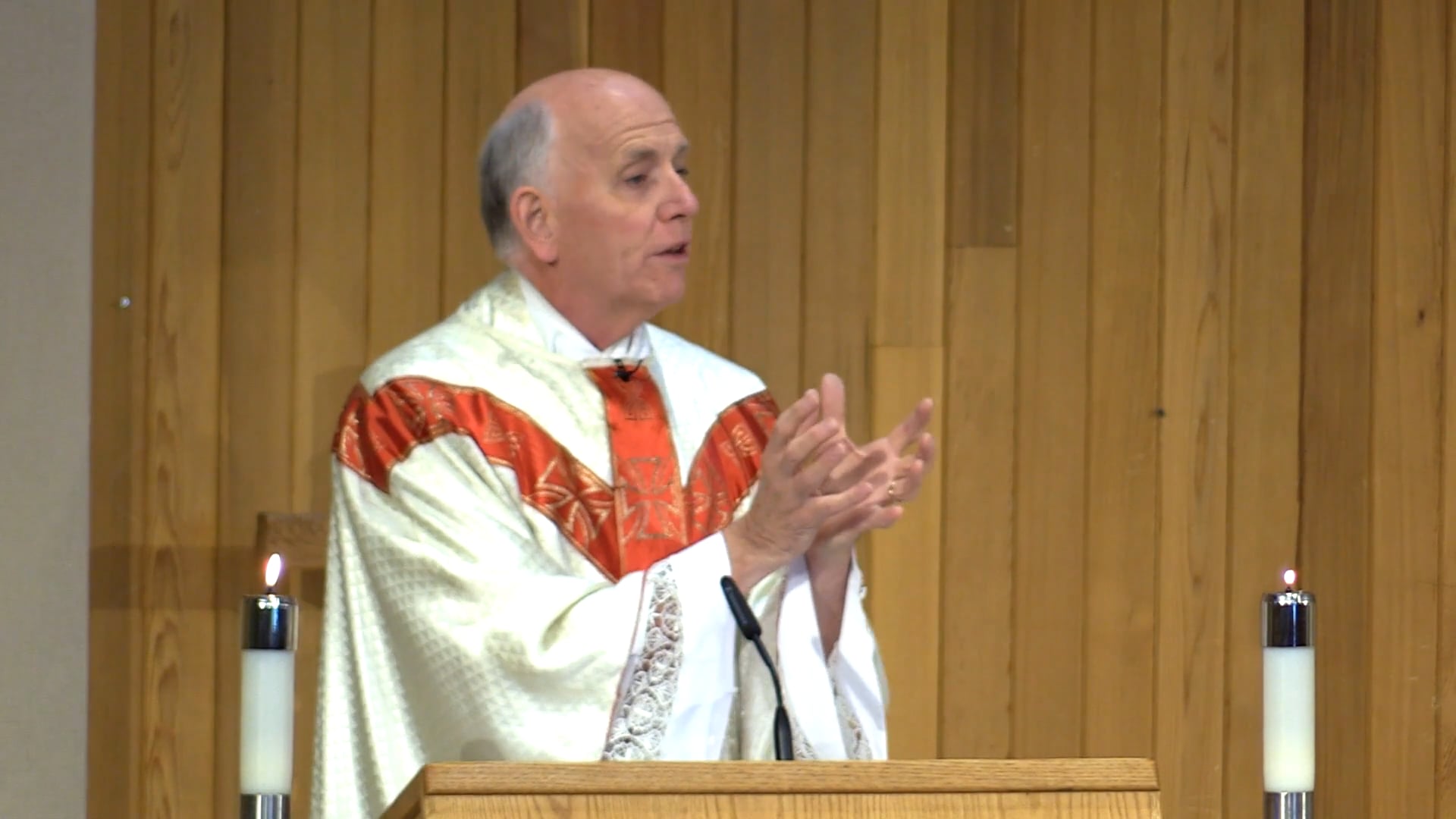 The Pastor's Perspective
At this time of year many people are looking forward to the slower pace of July and August. There are two words associated with the season – vacation and holiday.
The word 'vacation' comes from the Latin vacare and means to be empty, to be free, to abandon. Vacation in its simplest definition is the "state of being unoccupied". This is a positive dimension of taking time away from work and the responsibilities of the September to June routines, demands and expectations; to vacate our regular mental, emotional and physical states.
The word 'holiday' comes from the Old English holigdaeg (holig = holy) and (daeg = day). Holy means "to set apart". This is what we do with the sacrament of Holy Eucharist. We set apart bread and wine, that becomes the body and blood of Christ. Holidays are therefore holy time where the opportunity for rest and recreation can draw us into a deeper relationship with the Lord, those closest and dearest to us and with ourselves.
To enjoy recreation is an invitation to be re-created and renewed in the vocation we have to live as faithful disciples and followers of Jesus. I pray that during your vacation you will have holy days so that you will be able to sing with the Psalmist:
Make a joyful noise to God, all the earth;
sing the glory of his name;
give to him glorious praise.
All the earth worships you;
they sing praises to you,
sing praises to your name." (Psalm 66:1 & 4)
Remember that even though you are on vacation/holiday during the summer, St. Peter's still needs to pay our bills. Please make plans to continue your financial offerings. May I suggest signing up for direct debit which you can do here: https://st-peters.ca/donation-church/
Wishing you a grace-filled summer,
Fr Jonathan