Today at St. Peter's
Sunday, August 19

8am Mass – Fr. Larry
9:30am Mass – Fr. Larry
11:30am Mass – Fr. Larry
5pm Mass – Fr. Terry
Tomorrow at St. Peter's
Monday, August 20

8:30am Mass – Fr. Terry
8am – Rosary
9:10am – Prayer Group
Happening at St. Peter's (Click for Details)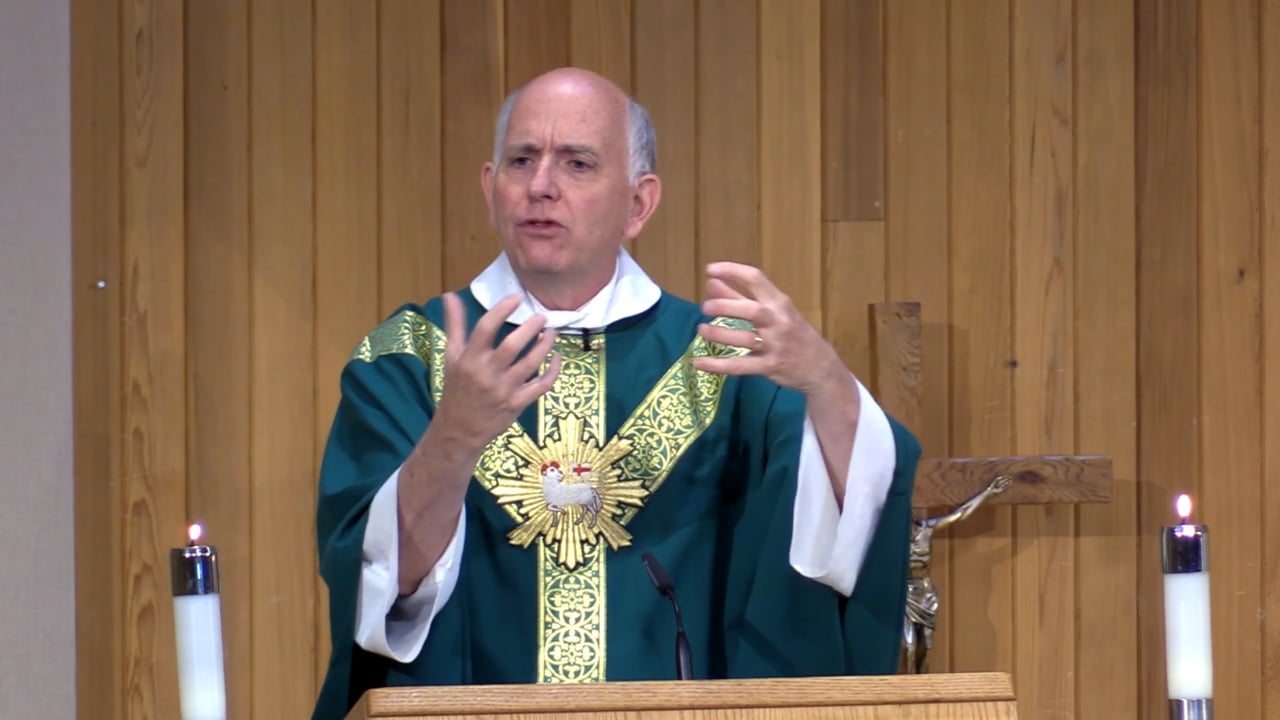 The Pastor's Perspective
August 4th is the Feast Day of St. Jean Vianney, the Patron Saint of priests. He came of age during the tumultuous decades that followed the French Revolution of 1789. Born in 1786 he was ordained to the priesthood at the age of 29 on August 12, 1815. For those familiar with the novel and musical "Les Miserables"; you can appreciate what a tumultuous era this was politically, socially and spiritually. In 1818 he was appointed the pastor of the Church in Ars, some 270 kilometres south east of Paris, where he stayed until his death in 1858.
When he began his priestly duties, Fr. Vianney realized many were either ignorant or indifferent to Catholicism as a result of the French Revolution. Many danced and drank on Sundays or worked in their fields. He faithfully catechised the people and spent hours a day in the Confessional. By 1827, he had become so well known as a confessor, that yearly 20,000 people would travel to Ars.
In reflecting on the ministry of a parish priest he said: "A good shepherd, a pastor after God's own heart is the greatest treasure which the good Lord can grant to a parish and one of the most precious gifts of divine mercy".
As I begin my tenure as the Pastor of St. Peter's these words of St JeanVianney inspire me. I pray, that as your shepherd, I will tend the flock of God that is in my charge, not by constraint but willingly, not for shameful gain but eagerly, not as domineering over those in my charge but being an example to the flock (1 Peter 5:2-3). It is a deep honour and trust to be called to serve you in this way.
I welcome into the pastoral service of St. Peter's Fr. Terry Gubiana, our Parochial Vicar, and Deacon Stephen Robinson. Deacon Tom O'Toole will continue his faithful diaconal ministry, and as of August 25, Troy Nguyen will be ordained to the transitional diaconate. I look forward to partnering closely with these brothers in Christ as we further with you all the work done under the faithful leadership of Fr. Jerome.
Over these next six years it is my prayer that together we will deepen in our love for Jesus, His Church and Calgary's northwest. We have great opportunities to witness to the beauty, goodness and truth of Jesus and His One, Holy, Catholic and Apostolic Church.
St John Vianney pray for me and for us, the Lord's flock at St. Peter's.
In the fellowship that is ours in Jesus,
Your Pastor,
Fr Jonathan