Today at St. Peter's
Friday, November 24

8:30am Mass – Fr. Jerome
8am – Rosary
9am-Noon – Adoration
9:15am – Mother's Support Group
11:50am – Benediction
8pm-9pm – Evening Adoration Program
Tomorrow at St. Peter's
Saturday, November 25

8:30am Mass – Fr. Jerome
5pm Mass – Fr. Jonathan
7pm Mass – Fr. Jonathan
8am – Rosary
9:30am – Lector Training
11am – Children's Choir Practice
1pm – Retreat for Preparation for Profession of Faith
3pm – 40 Days for Life Mtg
3:30pm – Reconciliation
Happening at St. Peter's (Click for Details)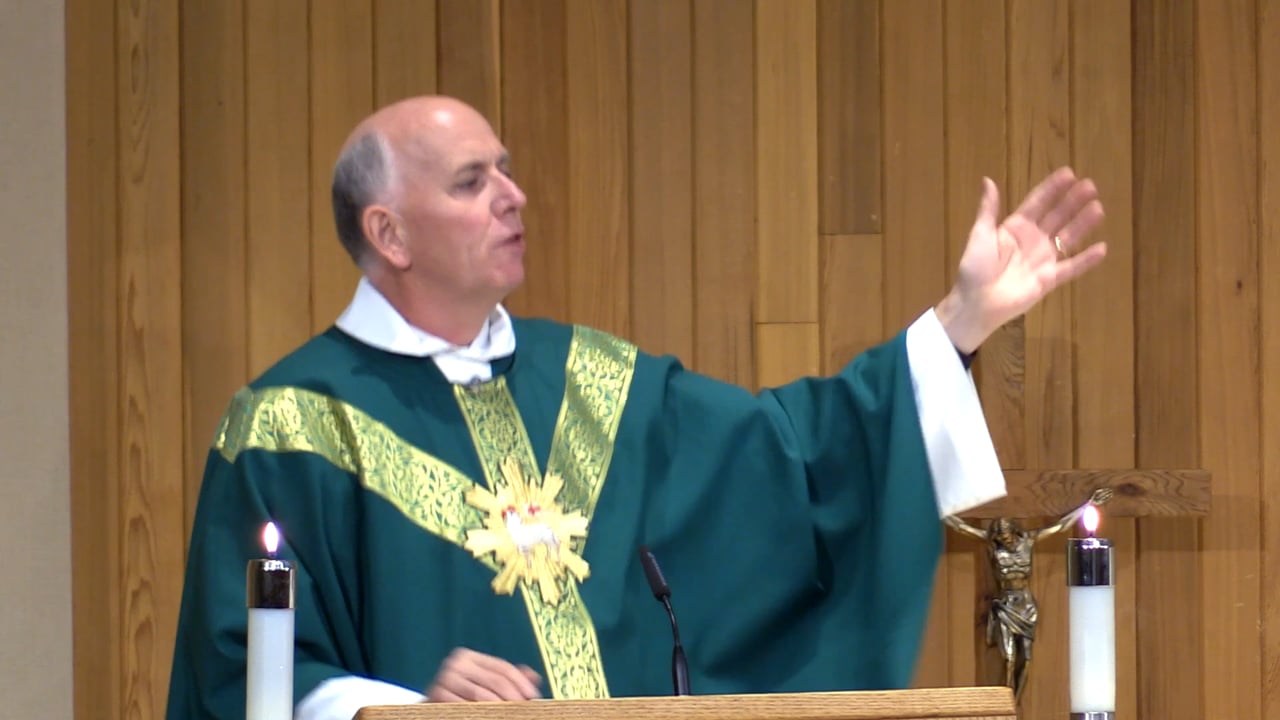 Parochial Vicar's Perspective
More than a union based on romantic love or mutual fulfillment, marriage goes back to the very essence of what it is to be human – and reflects a design placed in our hearts by God himself. In an age where the word marriage has a wide range of definitions and the nature of the union is varied, it is important for us to hear again the words of the Son of God, Jesus Christ:
Have you not read that the one who made them at the beginning 'made them male and female,' 5 and said, 'For this reason a man shall leave his father and mother and be joined to his wife, and the two shall become one flesh'? 6 So they are no longer two, but one flesh. Therefore, what God has joined together, let no one separate. (Matthew 19:4-6)
Marriage is not just a human construct but is a relationship originating in the Trinitarian Nature of God. The Catechism of the Catholic Church, in paragraph 1604 teaches us:
God who created man out of love also calls him to love the fundamental and innate vocation of every human being. For man is created in the image and likeness of God who is himself love. Since God created him man and woman, their mutual love becomes an image of the absolute and unfailing love with which God loves man. It is good, very good, in the Creator's eyes.
Here at St. Peter's we want delve into a deeper reflection on the nature of Sacramental Marriage. On December 8 and 9, 2017 we are offering: "The Joy of Love". Join Dr. Edward Sri as he leads us in four presentations that will unfold how marriage is very good in the Creator's eyes.
Dr. Sri is a theologian and well-known Catholic speaker who appears regularly on EWTN. Each year he speaks to clergy, parish leaders, catechists and laity from around the world.
We will begin with Mass to Celebrate the Immaculate Conception at 5 PM on December 8th. Evening Conferences will be at 7 and 8 PM. The Saturday sessions will begin with Mass at 8:30 AM and conferences at 9 and 11 AM. We will conclude at noon. At 5 PM on December 9th, Bishop McGrattan will be the Celebrant for Mass and Renewal of Vows for Sacramentally Married Couples.
There is a ticketed wine and cheese reception following the Mass.
In Christ,
Fr. Jonathan