Today at St. Peter's
Sunday, July 24
8am Mass – Fr. Jerome
9:30am Mass – Fr. Jonathan
11:30am Mass – Fr. Jonathan
5pm Mass – Fr. Jonathan
7pm Prayer Study Session – "Finding Intimacy with God"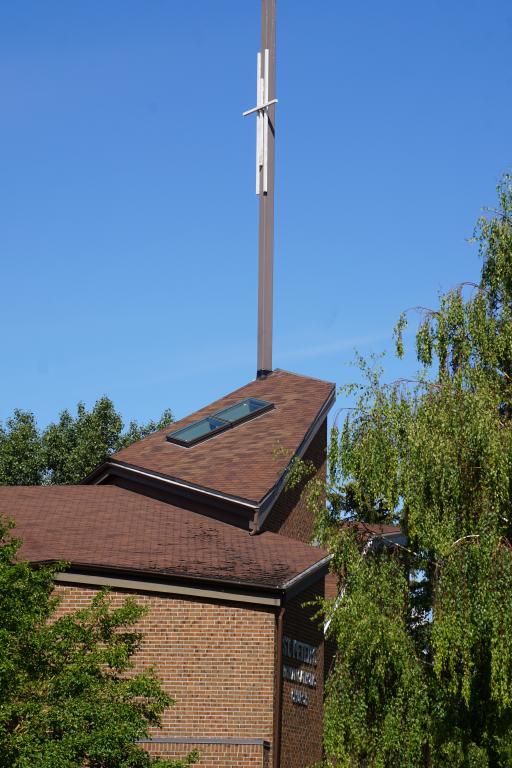 New: St. Peter's Mobile App
Upcoming Events (Click for Details)
This Week's Pastor's Perspective
Back in September 2015, I thought to myself: "Here we go again! 10 more months of active parish life!!" And now, here we are about to cruise into 2 months of parish summer life. Love it! As we begin to set the internal gear of life's activities for ourselves and our families into summer mode, I just want to take the time to thank each and everyone of you that has contributed to the blessings we have at St. Peter's as being a place of worship where the Holy Spirit is ever so active. Just as the exterior shell of our building is undergoing construction so that we can serve more families, the interior shell of our Spirit as a worshiping community is continually undergoing transformation so that we can serve the world in which we live. We have been blessed throughout this year in ways that are simply too numerous to count – thank you Lord!
I also want to extend a HUGE thank you to Fr. Jonathan, Deacon Tom, our parish staff and all who contribute so generously of their time as leaders of ministries at St. Peter's. It's an honor serving our Lord and doing what we can to build up his kingdom by your side. While summer is always a time to re-group and re-focus for that which lies ahead next year, I just want you all to know that the wheels are already in motion for what will prove to be a jam-packed, spirit-filled, exciting next 10 months come this September.
Wishing you all a blessed restful time with families and friends. Please be assured of my daily prayers as we journey through July and August.
In Christ,
Fr. Jerome