Today at St. Peter's
Friday, October 28
8:30am Mass – Fr. Jonathan
8am – Rosary
9am – Adoration
11:50 – Benediction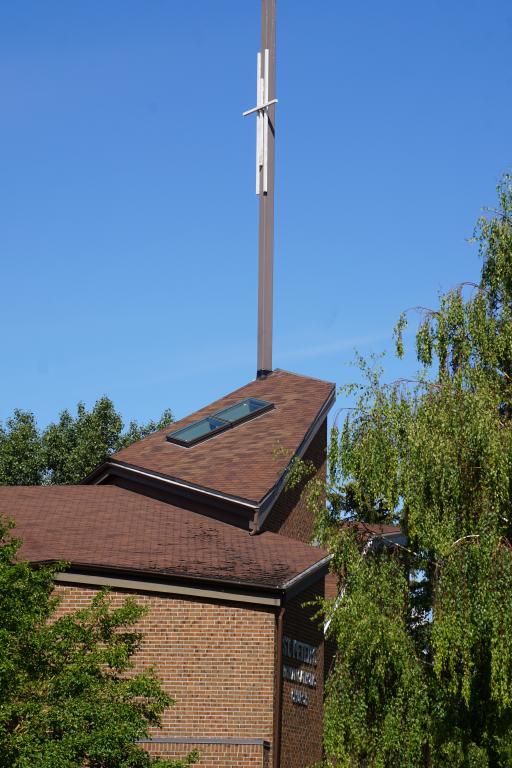 Office Hrs: Mon – Thurs 9am-4:30pm
Fri 9am-Noon
New: St. Peter's Mobile App
Upcoming Events (Click for Details)
The Pastor's Perspective
One of the greatest blessings that we have occurring right here in St. Peter's is that our parish community is alive and growing! Thing is, right alongside the blessings of growth and expansion comes a need for assistance from various members of our community who have been gifted with certain skill sets that contribute towards building up the Kingdom in our parish.
We are blessed to have six dynamic Choirs leading us in praise and worship over the course of our six weekend Mass times – a huge thanks goes out to all parishioners who are members of this important ministry. The one area that is not 'up front and center,' and in which we are in need of assistance over our weekend Mass times, is that of Audio Visual Techs in the Sound Booth! While the title in and of itself might seem daunting, the reality behind this important ministry is that it is geared towards those of our younger generation. We are looking for mature young men and women age 12 years and up who enjoy texting, computer games, pushing buttons, and making a difference!
The other BONUS that goes with assisting in the Sound Booth during the Mass is that time flies by. In other words, all you teenagers and young adults out there looking for a way to 'speed up' the experience of 'church' on Sundays – this is for you!
Our goal is to have at least six volunteers for every weekend Mass so that a rotation schedule would spread out the work-load among team members, thereby allowing flexibility and scheduling. Training will be provided by Sean Blair at some point this November and Seasoned Team Members will provide 'hands on coaching' during Mass times. Adults are also more than welcome to assist us in this important ministry.
If you feel the tug of the Holy Spirit urging you towards this opportunity – please e-mail Sean Blair at catholicdaddy@gmail.com
In Christ,
Fr. Jerome