Today at St. Peter's
Monday, July 16

8:30am Mass – Fr. Emanuel
8am – Rosary
9:10am – Prayer Group
Tomorrow at St. Peter's
Tuesday, July 17

8:30am Mass – Fr. Jonathan
8am – Rosary
Happening at St. Peter's (Click for Details)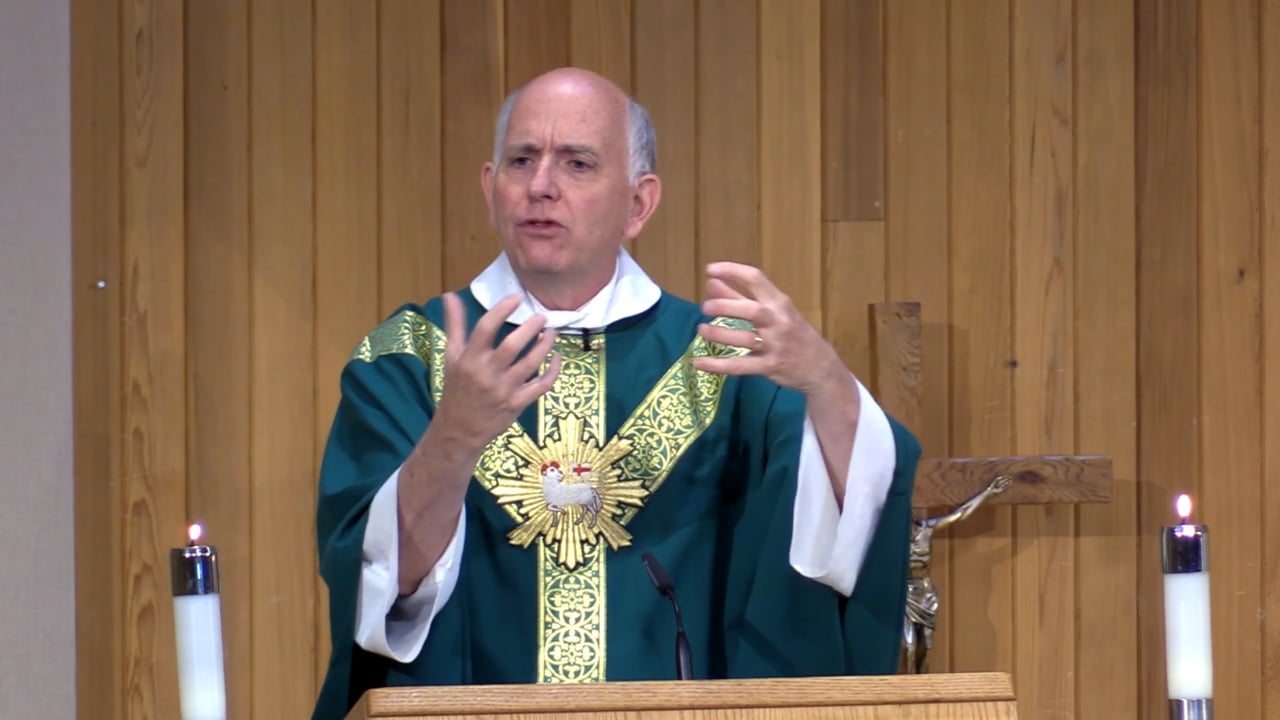 Parochial Vicar's Perspective
This will be my last perspective in my office as Parochial Vicar. To be parochial means my position has been in relation to the Parish of St. Peter's. To be vicar means that my priesthood is joined directly to that of Father Jerome's. I have acted as his representative, that's what vicar means, from the word "vicarious" – meaning "in place of".
What an honour it has been for me to be Fr Jerome's and St. Peter's PV. In the years I have worked with him I have found in this brother a man after my own heart. His commitment to his vocation has been a clear expression of the Sacrament of the Priesthood conformed to Jesus as Prophet, King and Priest.
His passion as preacher and catechist has so enlivened St. Peter's as a community where adults are growing in their faith so as to be presented mature in Christ (Ephesians 4:15-16).
The leadership he offered in establishing the Catechetical Programme for 1st Reconciliation and Holy Communion will be a legacy from which the Diocese will benefit for years to come.
His work as a governor who has shaped the direction of St. Peter's by his caring and direct leadership means that St. Peter's is today a parish that is vibrant, purposeful and growing numerically and spiritually.
What most stands out for me about Fr. Jerome is his calling as a sanctifier. He knows the Mass is the source and summit of the Christian life (CCC 1324). The growing attendance at weekday masses, and vibrancy of our Sunday liturgies reflects our Pastor's commitment to shaping here a Eucharistic People.
The words that follow encapsulate the heart of Fr Jerome's ministry amongst us. Taken from the letter St. Paul wrote soon before his martyrdom, they capture the faithful dedication of this priest, brother and friend.
I charge you in the presence of God and of Christ Jesus who is to judge the living and the dead, and by his appearing and his kingdom: 2 preach the word, be urgent in season and out of season, convince, rebuke, and exhort, be unfailing in patience and in teaching. 3 For the time is coming when people will not endure sound teaching, but having itching ears they will accumulate for themselves teachers to suit their own likings, 4 and will turn away from listening to the truth and wander into myths. 5 As for you, always be steady, endure suffering, do the work of an evangelist, fulfil your ministry. (2 Timothy 4:1-5)
Thank you, Father Jerome for putting into practice this exhortation!
In the love of Jesus, your Parochial Vicar,
Father Jonathan