Today at St. Peter's
Tuesday, May 21

8:30am Mass – Fr. Terry
(Special Intention – Brian Jeffrey)
7pm Mass – Fr. Terry
(Repose of the Soul – Perigrin Goingo)
8am – Rosary
6pm – Reconciliation
7pm – RCIA
7:30pm – Celebrating the Word
Tomorrow at St. Peter's
Wednesday, May 22

8:30am Mass – Fr. Terry
(Repose of the Souls in Purgatory)
7pm Mass – Fr. Terry
(Repose of the Souls – Lourdes Gegajo & Perigrin Goingo)
8am – Rosary
9:15am – Pray & Play
1pm – Celebrating the Word
6pm – Reconciliation
Happening at St. Peter's (Click for Details)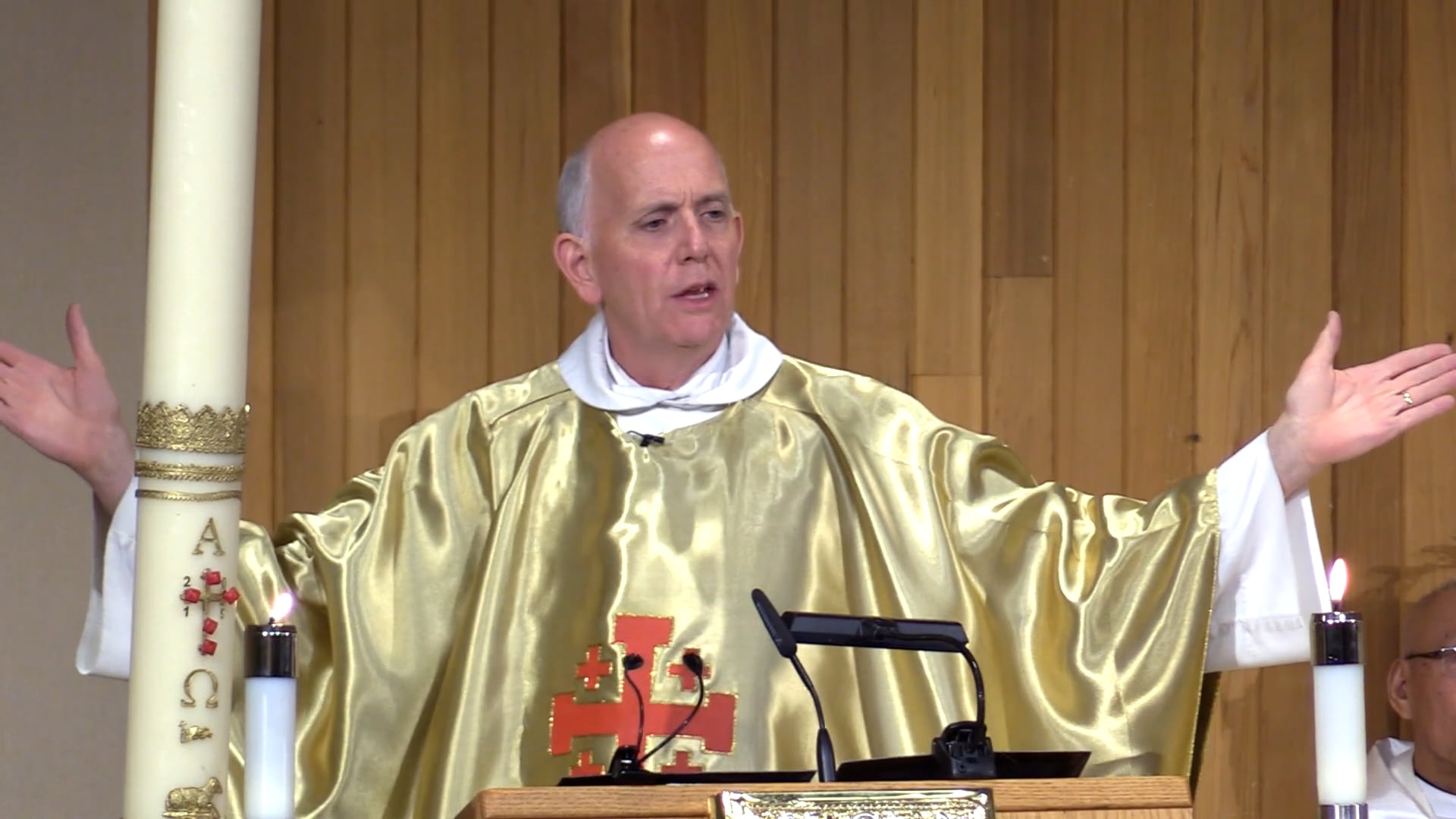 The Pastor's Perspective
For centuries, the Catholic Church has set aside the entire month of Mary to honour Mary, Mother of God. Not just a day in May, mind you, but the entire month. Why is this so?
The custom spans both centuries and cultures, with roots going back as far as the Ancient Greeks. In early Greece, May was dedicated to Artemis, the goddess of fecundity.
In Ancient Rome, May was dedicated to Flora, the goddess of blooms, or blossoms. They celebrated ludi florals, or floral games, at the end of April and asked the intercession of Flora for all that blooms. In medieval times, similar customs abounded, all centering around the practice of expelling winter, as May 1 was considered the start of new growth.
During this period, the tradition of Tricesimum, or "Thirty-Day Devotion to Mary," came into being. The Church has a way of taking non-Christian traditions and converting them. Called "Lady Month," the event was held from August 15-September 14 and is still observed in some areas. The idea of a month dedicated specifically to Mary can be traced back to the 17th Century.
It was in this era that Mary's Month and May were combined, making May the Month of Mary with special devotions organized on each day throughout the month. This custom became especially widespread during the nineteenth century and remains in practice until today.
There is a long-standing tradition to crown the statue of Mary during May – a custom known as May Crowning. Often, the crown is made of beautiful blossoms representing Mary's beauty and virtue. It's also a reminder to the faithful to strive to imitate our Blessed Mother's virtue in our own lives.
At the Sunday Masses this weekend we will have the May Crowning to celebrate our Spiritual Mother.
I also want to express thanks to God for all of you moms, grandmothers and great grandmothers. A special blessing to you this Sunday.
In the Grace of Jesus.
Fr Jonathan