Today at St. Peter's
Friday, March 22

8:30am Mass – Fr. Jonathan
(Special Intention – Loek Armstrong)
7am-8:20am – Adoration
8am – Rosary
9am-9pm – Adoration
9:30am – Mothers' Support Group
4pm – Catechesis of the Good Shepherd
7:30pm – Stations of the Cross
8pm – Holy Hour
Tomorrow at St. Peter's
Saturday, March 23

8:30am Mass – Fr. Jonathan
(Repose of the Souls in Purgatory)
5pm Mass – Fr. Terry
(Repose of the Soul – Gabriel Waschmann)
7pm Mass – Fr. Terry
(Repose of the Souls in Purgatory)
8am – Rosary
9am – Prayer Group
9:30am – Bible Study – Footprints of God
11am – Children's Choir Practice
3:30pm – Reconciliation
Happening at St. Peter's (Click for Details)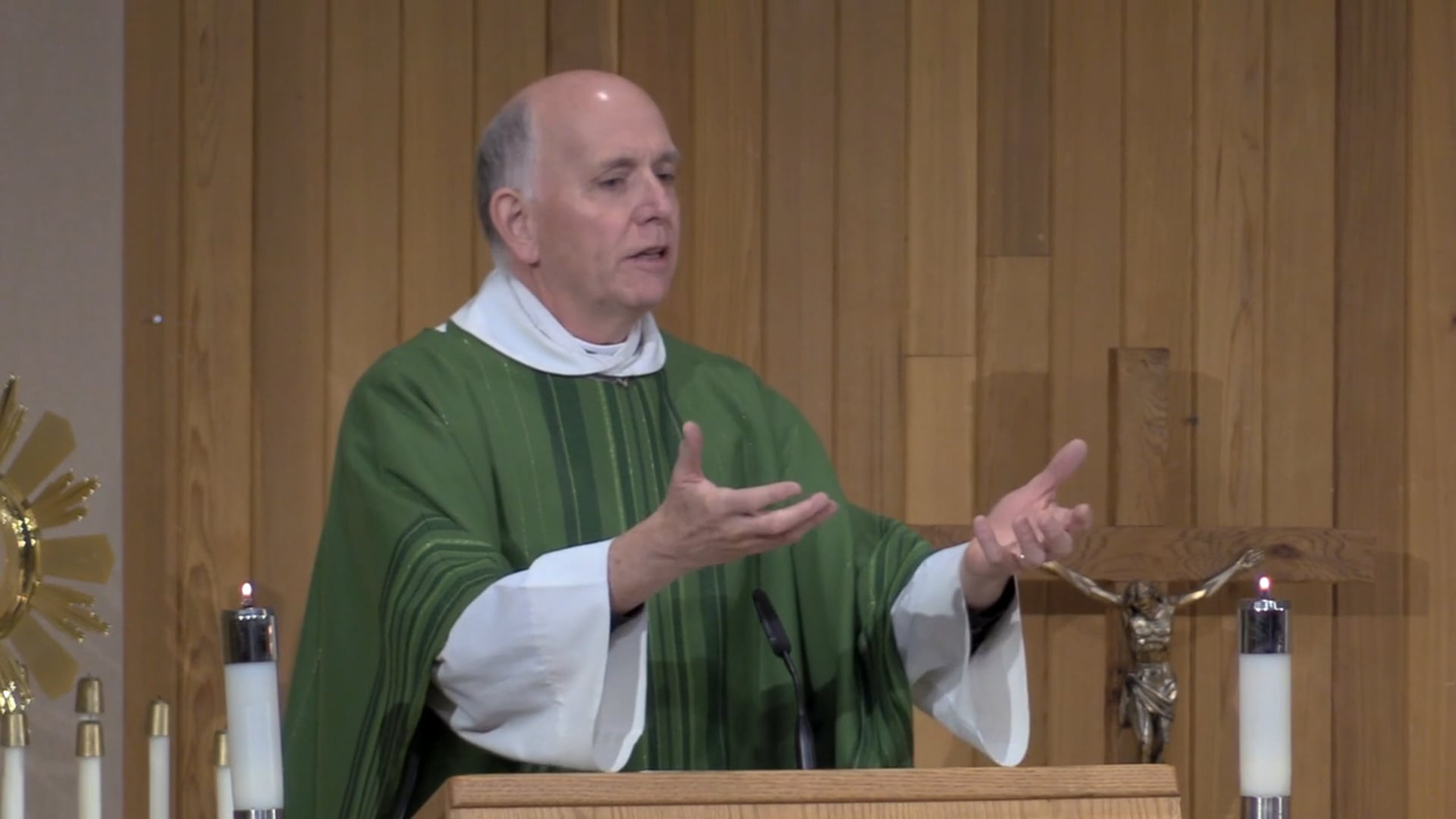 The Pastor's Perspective
Those called to the office of pastor are to give themselves fully to the work of caring for the people entrusted to them with a generosity of spirit and a patient love which consistently exemplifies the kindness of Jesus Christ. In 1 Peter 5 we read:
Tend the flock of God that is your charge, not by constraint but willingly, not for shameful gain but eagerly, 3 not as domineering over those in your charge but being examples to the flock.
The day will come when the chief shepherd, Jesus will appear, and those who have served him faithfully will share in his eternal reign, as we read in the next verse:
And when the chief Shepherd is manifested you will obtain the unfading crown of glory.
The Church is constituted so that every parish has a pastor who serves at the invitation of the Diocesan Bishop who is to embody Jesus' loving presence in a purposeful way. Our chief shepherd, in the person of Bishop McGrattan, will be visiting us the weekend of March 29th-31st. Echoing the words of St. Peter, the Synod Fathers at Vatican II, in the document on the office of bishops wrote:
In exercising their office of father and pastor, bishops should stand in the midst of their people as those who serve. Let them be good shepherds who know their sheep and whose sheep know them. Let them so gather and mold the whole family of their flock that everyone, conscious of his own duties, may live and work in the communion of love.
Bishop McGrattan's pastoral visit will allow him to stand in our midst as he celebrates Mass on Friday and Saturday mornings; and at the 5 PM Saturday and 9:30;11:30 and 5 PM Sunday Masses. He will also be meeting with various ministry groups. There will be three larger gatherings for the congregation: A soup supper on Friday at 6 PM; and receptions after the 5 PM Saturday and 11:30 AM Sunday Mass.
Please share with me in welcoming Bishop McGrattan to St. Peter's two weeks from now so that encouraged by his pastoral presence we Èwill live and work in the communion of love".
In the Grace of the chief Shepherd,
Fr Jonathan