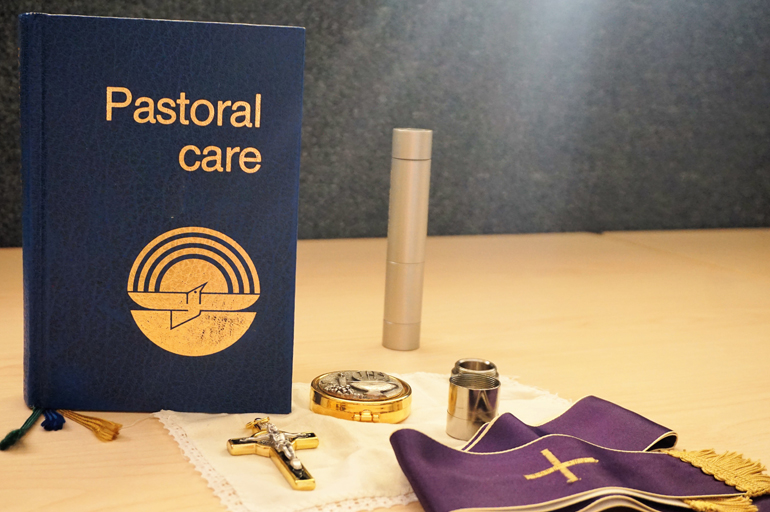 Our Pastoral Health Care Team consists of a large group of parishioners who are privileged to minister to the sick and dying among us. Families and/or friends are encouraged to contact the parish office as early as possible on behalf of those who are ill, so that we can minister to our sick during their time of illness. Holy Communion can be brought to our sick in their home, hospital or institution as often as desired.
The Sacrament of the Anointing of the Sick may also be celebrated more than once with those who are seriously ill.
"GOD OF COMPASSION, YOU RAISED YOUR SON'S CROSS AS THE SIGN OF VICTORY AND LIFE. MAY ALL WHO SHARE IN HIS SUFFERING FIND IN THESE SACRAMENTS A SOURCE OF FRESH COURAGE AND HEALING." Amen
Should a loved one be close to their final hours, please give them the grace of receiving their 'Last Rites along with Viaticum.' Please contact the parish office and a priest will be in touch with you shortly.
St. Peter's office 403-286-5110