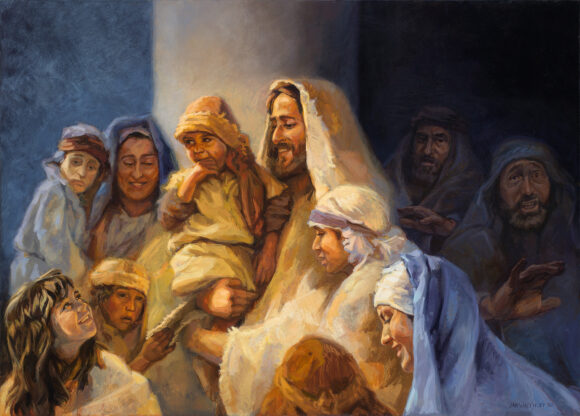 Thank you for considering St. Peter's to be a part of your family's and your child's faith journey. We are very happy to guide you through this Sacrament and special moment in your child's spiritual life. Please contact us if you have any questions or need help with the registration process.
Age Categories for Baptism:
Infant Baptisms – Children 6 and under. Children under the age of seven are considered "infants" under Church law.
School Age Baptisms are grouped as follows: Grades 2-5; Grades 6-9; High School
Adult Baptisms – Age 18 and over – Adults participate in our RCIA process
If you have any questions regarding Baptism, please email baptism@st-peters.ca or call 403.286.5110.
Infant Baptism
The Infant Baptism Registration form can be found here. We are recommending that parents participate in Baptism Preparation every three years. There is no fee for Baptism.
Baptism Preparation for 2022/2023 consists of two parts: self-study and in-person.
Complete the online Belonging course. This takes about two hours and will be completed at your own pace before the Baptism Preparation Session. Ascension Press has done a wonderful job weaving Church teaching into beautiful media.
Attend one Baptism Preparation Session. Sessions happen once per month and go from 9:30am-11:30am. We have breakfast together, get to know one another, discuss some of the course material, and then have a rehearsal for the Rite of Baptism
Required Paperwork:
Your child's birth certificate
Records of Catholic Baptism for at least one of the parents
Records of Confirmation in the Catholic Church for each of the God parents (sponsors)
If your family is not yet registered with the parish, we ask you to complete this Parish Registration form, which we will e-mail to you upon request.
If you are coming to us from another parish, we require a letter of permission from the Pastor of the parish where you reside.
School-Aged Baptism
We are developing a new program for School-Aged Baptism. Sessions will begin in Fall 2022. The School-Aged Baptism Registration form can be found HERE. 
Preparation will include self-study and two in-person sessions:
Children will receive The Action Bible and a journal. Children will be guided in how to read and pray with Scripture and be assigned passages to read and pray with.
We will meet to discuss our time with the Scriptures and go through the Rite of Baptism.
Required Paperwork:
A copy of at least one parent's Baptism Record (if parents are Catholic)
A copy of the child's Birth Certificate
The full name of your child's Sponsor (also called the godparent)
A copy of the Sponsor's Catholic Confirmation Record
The completed Registration Form
Adult Baptism
If you are an adult (18+) seeking Sacraments of Initiation, including Baptism, First Holy Communion and/or Confirmation, please refer to our RCIA process