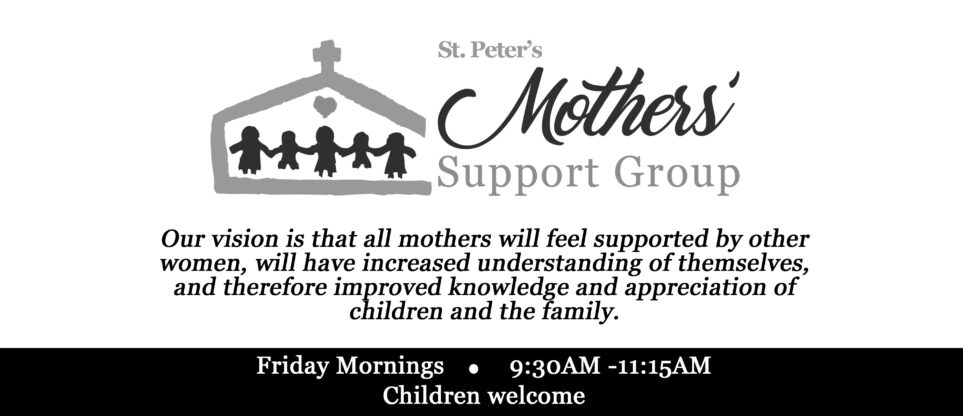 Coordinator: Meghan Anderson meghan.anderson@st-peters.ca
Location: Conference Room C
Days/Times: Fridays from 9:30am – 11:15am
It's great to be a mom, but sometimes it's difficult, and we all know that we sometimes need support from other moms. St. Peter's Mothers' Support Group offers an encouraging, non-threatening environment to all mothers, where delights, concerns, and frustrations can be shared. We welcome women at all stages of motherhood, from babies through teens, to moms with grandchildren. Each week we have a guided discussion on a specific topic relevant to parenting children in today's world.
---