Jesus and the End Times: A Catholic View of the Last Days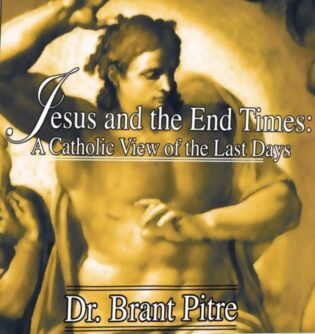 If you've ever wondered about where this world is heading and what the ultimate destiny of humanity is, then you don't want to miss this Advent study of the truth about what the Bible and the Catholic Church teach about the last days.This study will answer questions such as:
What is the meaning of Jesus' prophecies of tribulation and the coming of the Son of Man? Are we in the "end times" now?

Why did Jesus prophesy the destruction of the Temple, and how does it relate to the End of the World?

Is the Protestant belief in a secret "Rapture" a biblical teaching or a false doctrine?

What will the Final Judgment be like, and how will we be judged?
There will be four sessions on Tuesday evenings – November 22 and 29 and December 6 and 13. The sessions are from 7:45 pm – 9:30 pm.  You can join the sessions either in person or online.  Information on how to view by livestream will be sent out to those who register.  Sign up HERE! You will be signed up for all four sessions. Registration closes on Monday, November 21 at noon.