The land on which St. Peter's is built was acquired in 1965 but it wasn't until 1977 that Fr. Stan Henke was appointed as the pastor to be in charge of overseeing the building of the church and he moved into a home on Silver Springs Rd as his temporary rectory. Before our current church was built, our parish community was housed in 3 different schools and six 12 x 54 foot Atco trailers.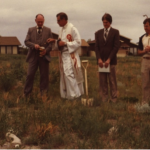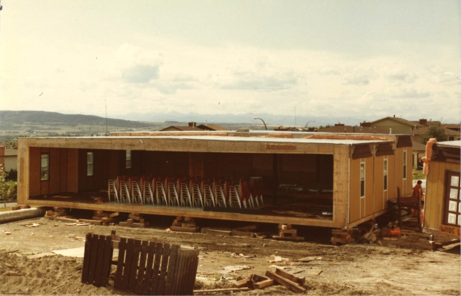 The first Mass was celebrated on September 18, 1977 in the Silver Springs School Gymnasium. On December 31 of that same year, our parish moved over to St. Sylvester School Gymnasium and then in July of 1978, we moved into the Atco trailers which held 285 people and had no air conditioning!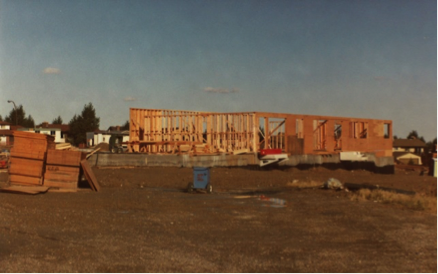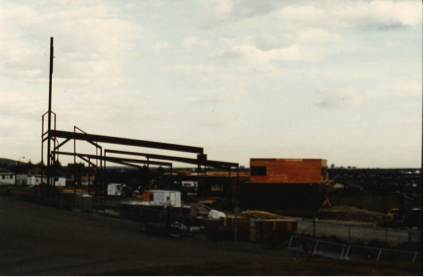 After many meetings and planning sessions, the building committee came up with a budget of $1.27 million to build the church and awarded the contract to Bird Construction in May 1983. The groundbreaking ceremony took place the following month. Our parish community was growing and to accommodate those in Ranchlands, Mass was held there on Sundays at 5 pm.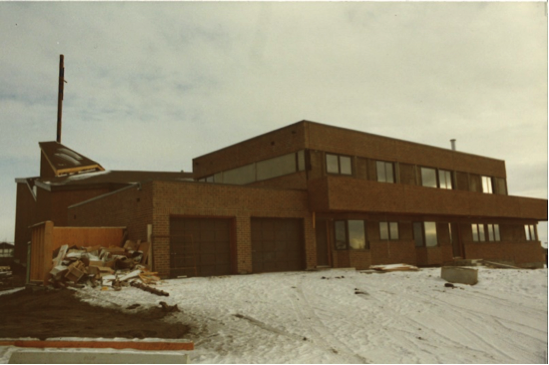 On January 21 and 22 of 1984 we said goodbye to both St. Rita and St. Sylvester school gymnasiums and on January 28 at 5 pm we celebrated our first Holy Mass in our new church.