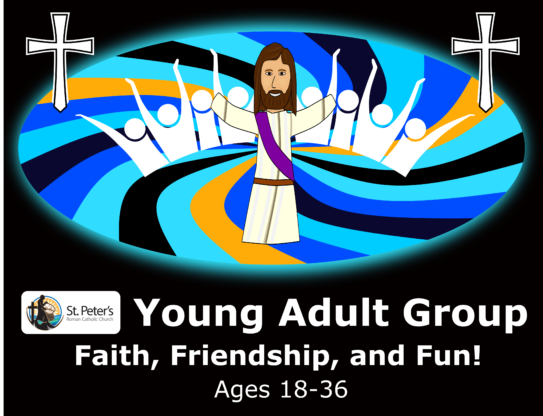 St. Peter's has a new Young Adult Group for ages 18-36.
Come and join us for stimulating talks and discussion, friendship, fun, and to learn more about your faith. Our next meeting is on Friday November 15, 2019 at 7PM at St. Peters. The group is open to men and women, it's free, and it's drop-in (so you can come whenever you want).
Our meetings will be every 1st and 3rd Friday of the month.
Please register for email notification here: